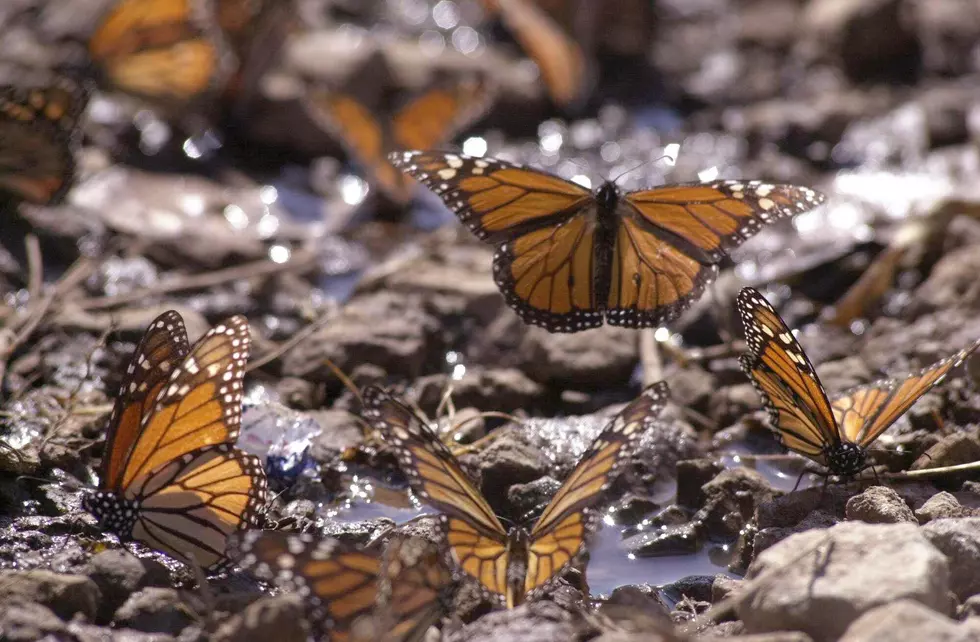 Millions of Monarch Butterflies Migrating To Minnesota In Spring
Getty Images
Minnesota is welcoming back it's state insect for the spring and summer months! The Monarch Butterfly isn't just native to our area though, these amazing and beautiful bugs spend their winters somewhere a whole lot warmer than here. Every year, millions of Monarchs fly over 2,000 miles!
The butterflies that leave here in October are not the same ones they greet in sunny California a few months later. As the insects move south, they lay eggs, that turn into caterpillars, that turn into butterflies. The ones that arrive in SoCal are usually about 4th generation Monarchs. And even with that, they still spend their winters in the SAME TREES that their ancestor butterflies did. Nature is amazing!
As we get ready for warmer weather, keep our state insect in mind. Plant milk weed plants for them to lay eggs, and consider adding a source of water for them in your yard. After all, they gotta be thirsty after flying thousands of miles to spend their summers with us!
More From 98.1 Minnesota's New Country