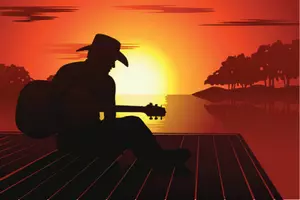 Thinkstock
MEET MR. COUNTRY MUSIC  (NO MIDDLE NAME)
Have you ever wondered? If county music were an individual, what kind of person would it be?  Based on the lyrics of songs I hear today on the radio, I created what I think is the person, Mr. Country Music.
Here's my friend "Country Music's" profile:
Hello...My name is Country Music. I have no middle name. I really love my country. I also enjoy getting out in nature and having a good time.  Have you ever driven down a muddy dirt road? I tell ya, there's nothing like throwing up a little mud; having my girl laughin' beside me, grabbin a cold brew, and parking out somewhere by the waterfront.
I have to admit; Girls drive me a little crazy; When they shake their sugar shakers, and wear them tight jeans; It just about drives me insane. I wanna settle down someday, with a pretty little girl, and have a pretty little family.
I'm thankful for music. I love my guitar. I'm thankful for my momma; I'm thankful that my parents taught me to treat others with respect. And I'm thankful for a good time.
I work til my backs broke; sometimes I don't know how I'm going to pay my bills, but I keep on going. That's life. It  throws some big curves your way. But all in all, I'm just thankful to be able to live in this great country and have my family by my side.
More From 98.1 Minnesota's New Country