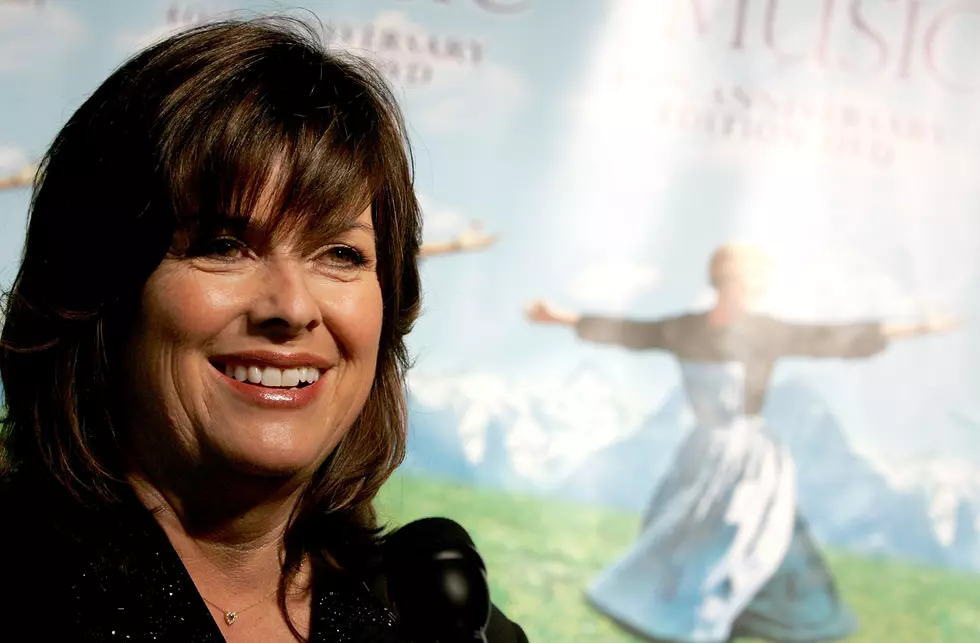 Marta From 'The Sound of Music' Lives in Minnesota and is Making Face Masks
Getty Images
My musical loving heart can't handle this much amazing news. Debbie Turner, who played Marta in the 1965 classic, The Sound of Music lives in Chanhassen, Minnesota. And not only that, she took her Sound of Music connection to the next level to make face masks from an iconic piece of the film.
Debbie was only 7 years old when she played Marta, now at the age of 64, she is making face masks out of the same iconic pattern of drapes from the film.
In the film, the von Trapp children had play clothes made from the drapes in the home courtesy of Maria (Julie Andrews). In real life, you can have a face mask of the same pattern.
For years, Turner scoured the country for the fabric and finally found it. When the pandemic began, she started using the material to make masks.
Debbie told WCCO that she didn't expect it to be as popular as it is. When she initially put it on her Facebook page she got 15,000 hits in one day.
The masks cost $29.99 each, and she also makes pillows and scarves of the same material for those that are looking to wear or display the print differently.
Own a piece of nostalgia!  Limited Edition.
My masks are hand made with similar fabrics to the von Trapp kid's curtain play clothes as seen in the movie The Sound of Music. I played Marta von Trapp, and everytime I wear my mask I think of my Favorite Things.
If you'll excuse me, I'm going to go order one and play my vinyl copy of The Sound of Music soundtrack at top volume. The hills of Minnesota are alive with the sound of nostalgia.
Enter your number to get our free mobile app
10 Things Minnesotans Do During a Polar Vortex
More From 98.1 Minnesota's New Country