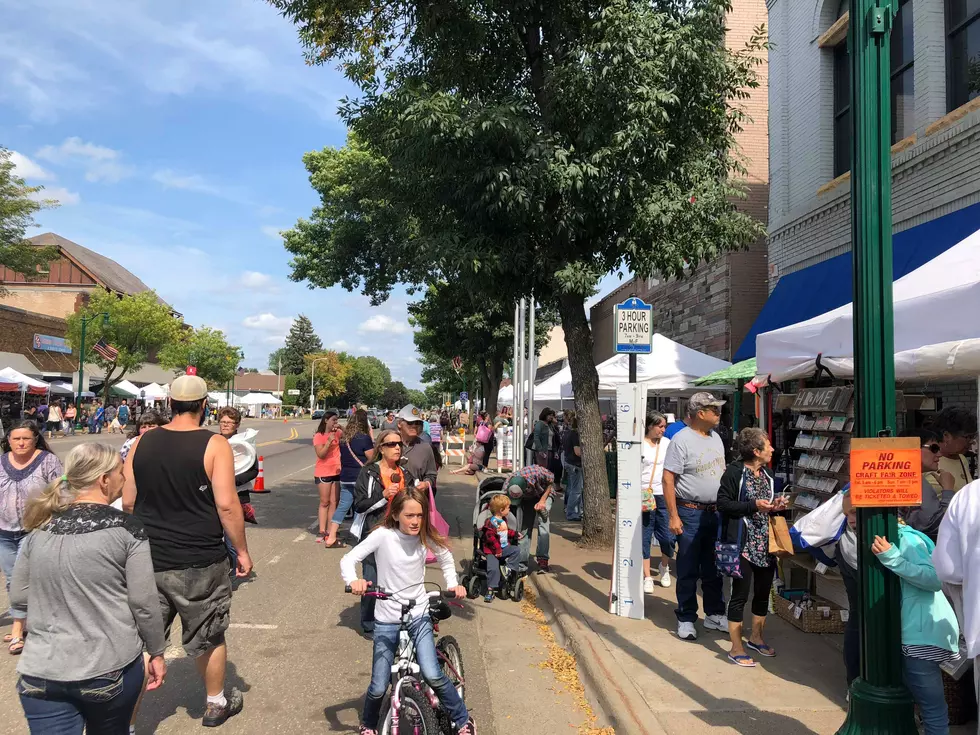 Little Falls Arts and Crafts Fair Canceled for 2020
Abbey Minke
I literally screamed that when I read the news and I'm not just being dramatic.
Due to governmental restrictions pertaining to the Coronavirus pandemic, it is with regrets that the Little Falls Area Chamber of Commerce is cancelling the 48th annual Little Falls Arts & Crafts and the 9th annual Market Place Fairs scheduled for September 12 & 13, 2020
The event takes over all of the historic downtown area with vendors lined up and down every street. Hundreds of thousands of people flock to the area for the event so I get why they are having to cancel it, but it doesn't make it any less sad. Social distancing can be an issue in the tight aisles of tents set up, and it sounds like there are other logistical issues with sanitation of common areas like food courts and restrooms.
Chamber leadership made the difficult decision to sacrifice one year of the Fairs to ensure we have a safe and healthy community in the months to come.
It is all for the greater good. I have to keep reminding myself of that, and I am glad that the organizers are thinking of the population's health. Absence makes the heart grow fonder, and my heart will probably explode in 2021 when I get to get my craft fair on.
Enter your number to get our free mobile app
Little Falls Artist Garbage Cans
More From 98.1 Minnesota's New Country