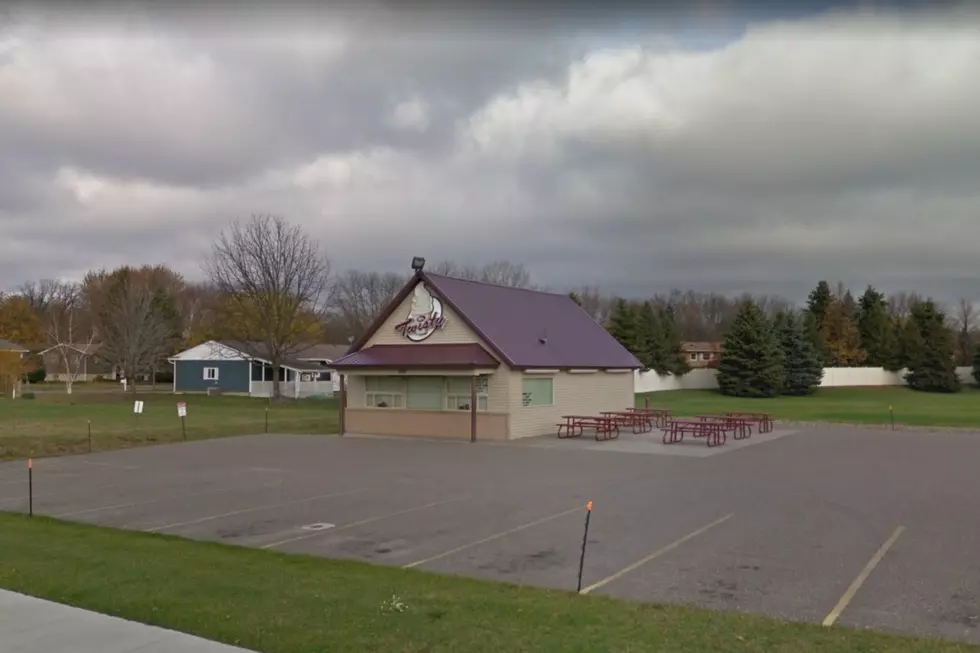 Limited Time 'Stars & Stripes' Cone Back at Mr. Twisty [PHOTO]
Google Maps
Summer is good for two things...the 4th of July and sweet delicious ice cream. Mr. Twisty in St. Cloud has managed to find a way to incorporate both things into one product and it's a beautiful thing.
Every year around the 4th of July they offer up a specialty cone called 'Stars & Stripes'. It's a deliciously decorated treat with red, white and blue ice cream in a cone with their signature Mr. Twisty googly eyes. It's absolutely adorable and utterly mouthwatering.
It's a hit with kids and parents alike and it's the perfect way to celebrate your freedom in the summer heat.
Mr. Twisty made the announcement that they brought back their specialty treat on June 27, raking in dozens of social media reactions from ice cream lovers all over St. Cloud.
Enter your number to get our free mobile app
Valerie Fitzharris Patrick wrote, "I wonder how long it'll take my kids to 'need one of these?!?!?'"
Valerie, we were asking ourselves this same question.
Ashley Kelly is already making plans to bring her kids, "we should take the kids this week!"
Ashley, can we tag along too?
If ice cream isn't your thing, they also serve up a strawberry lemonade slush that's pretty awesome. By the way, this week's weather forecast calls for a cool treat. Temperatures will be in the 90's through at least Sunday. So, get it before it's gone, central Minnesota!
Mr. Twisty is located at 5821 Ridgewood Road in Saint Cloud across from Westwood Elementary. Whatever your 4th of July plans are, make it fun and delicious!
State Welcome Signs Ranked Best to Worst
More From 98.1 Minnesota's New Country