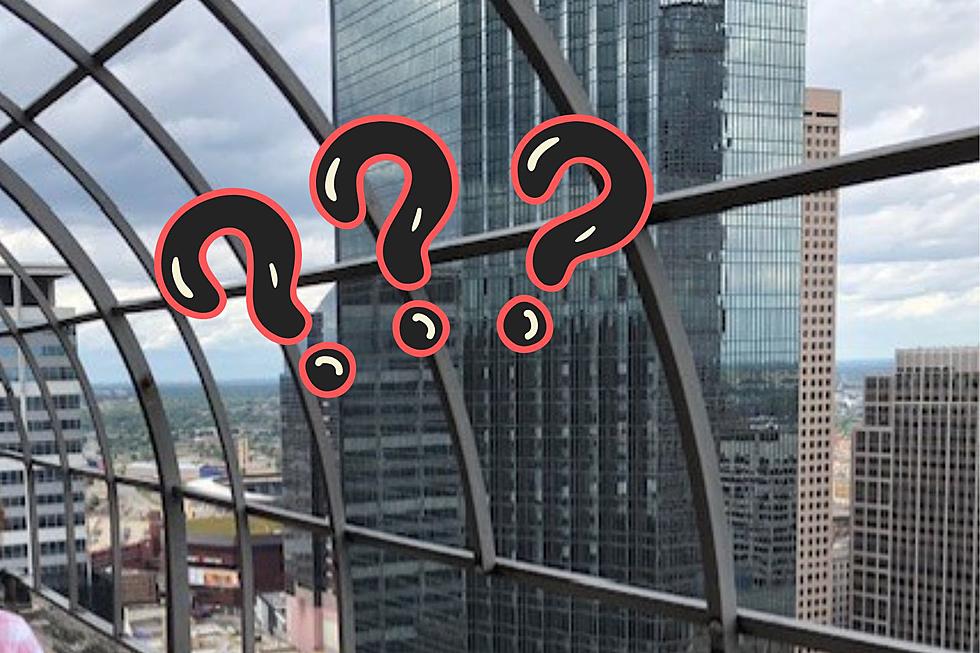 Is This The Best View of the Minneapolis Skyline?
Photo by Brooks O'Brian-TSM
I was born and raised in South Minneapolis. My Mom spent her entire career at Soo Line Railroad working from the offices in Downtown Minneapolis.  So I use to spend a lot of time in downtown Minneapolis and still love to go there whenever possible.
The Soo Line Building is still there but it's Apartments now.  I was happy to see they kept the Soo Line Clock on the outside of the building.
With all that time spent downtown, I used to go to the Observation deck at the Foshay and I've always thought that view was incredible.  Apparently I'm not the only one.
Life in Minnesota Online recognizes the Foshay Tower as the best city lights view of Minneapolis.  The Foshay Tower's observation deck has a 360 degree view of the city.  It is definitely impressive.  I was just there recently but  I do wish I'd gone back up there at night to catch the nighttime lights too.
Explore Minnesota online describes the building:
The Foshay Tower is one of the most recognizable landmarks in the Twin Cities. Utilities magnate Wilbur Foshay built this endearing homage to the Washington Monument in 1929. At 447 feet housing 32 stories, the Foshay Tower was the tallest building in the Midwest for 48 years. Visit the museum to uncover the remarkable story behind this unique skyscraper and its eccentric creator. And view the city from the outdoor Observation Deck on the 31st floor.
That Museum is well worth the visit too, as much so as the observation deck. The story of Wilbur Foshay is an interesting one!  You can learn all about him and the building from the old newspapers and letters displayed there.
The Foshay Tower has been officially recognized in the past as having the best view as well.
If you're a fan of Speakeasy's, reward yourself for all the viewing and learning with cocktail at Prohibition, the Speakeasy on the 27th floor.
It's got that cool hardwood interior and a 1920's decor.
Take the time to look at all the cool rooms and alcoves and take in the incredible views from there as well.
Next time you plan a trip to Downtown Minneapolis, don't forget to head to the Foshay Tower.
LOOK: Highest-Rated Museums in Minnesota, According to TripAdvisor
Stacker
compiled a list of the highest-rated museums in Minnesota, according to Tripadvisor.
LOOK: Highest-rated Free Things to do in Minnesota, According to Tripadvisor
Stacker
compiled a list of the highest rated free things to do in Minnesota from
Tripadvisor
.
More From 98.1 Minnesota's New Country