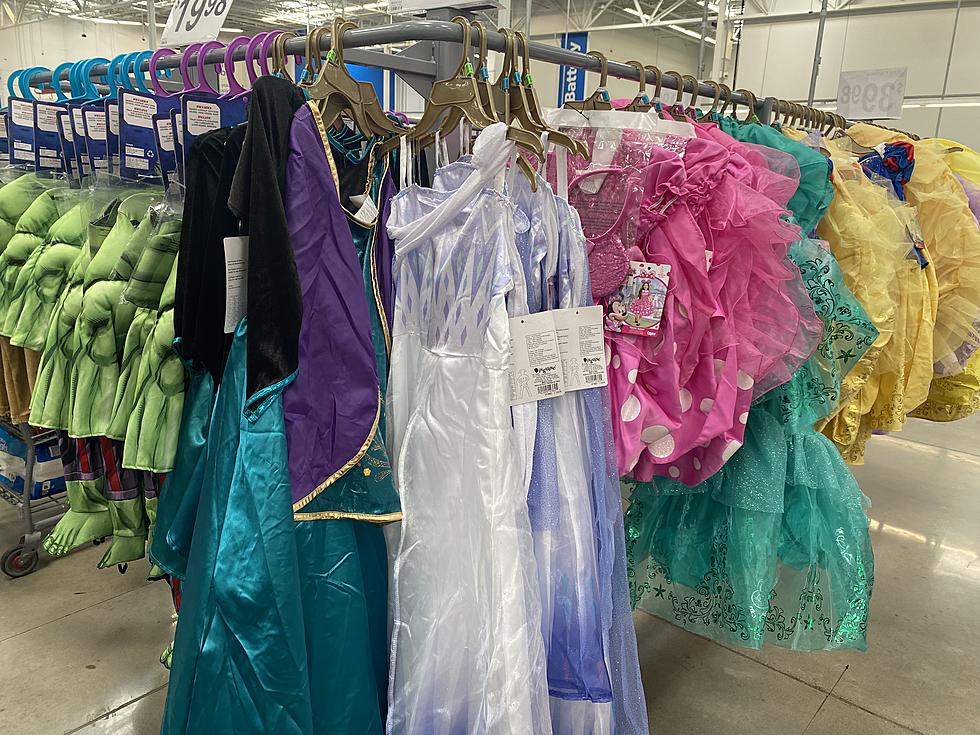 Halloween Costumes and Candy Already Out at a St. Cloud Store
Abbey Minke
I'm a firm believer that it is never too early to start planning your Halloween costume. I block off an entire month of crafting time for it in September, but that is for making custom, handmade costumes. Not for shopping off the rack.
Not that shopping off the rack is bad, I did that up until a handful of years ago, but maybe July is just a bit too early to be picking up your princess or superhero costume.
I was shopping at Sam's Club in St. Cloud this past weekend and as I was walking towards the checkouts a brightly colored rack of Halloween costumes caught my eye. It was a rack filled with every Disney princess dress and a bunch of superheroes. I went to investigate further and found that there were also a couple of pallets of Halloween candy set up nearby.
This all seems like it would be right up my alley. Disney, costumes, candy, Halloween, buying in bulk, it's all things that I absolutely love. But not in July.
I love summer way too much to be fixated in the spooky season just yet. There is lots of lake time left to enjoy before we think about tricks and treats, and trust me if you buy your mini Snickers bars now, they will melt faster than you can eat them.
10 Places in St. Cloud That Would Be Fun to Explore Once Abandoned
Take a Virtual Tour of the Gorgeous Murals in Sauk Centre
10 (More) Hilariously Bad Google Reviews of Central MN Landmarks
More From 98.1 Minnesota's New Country