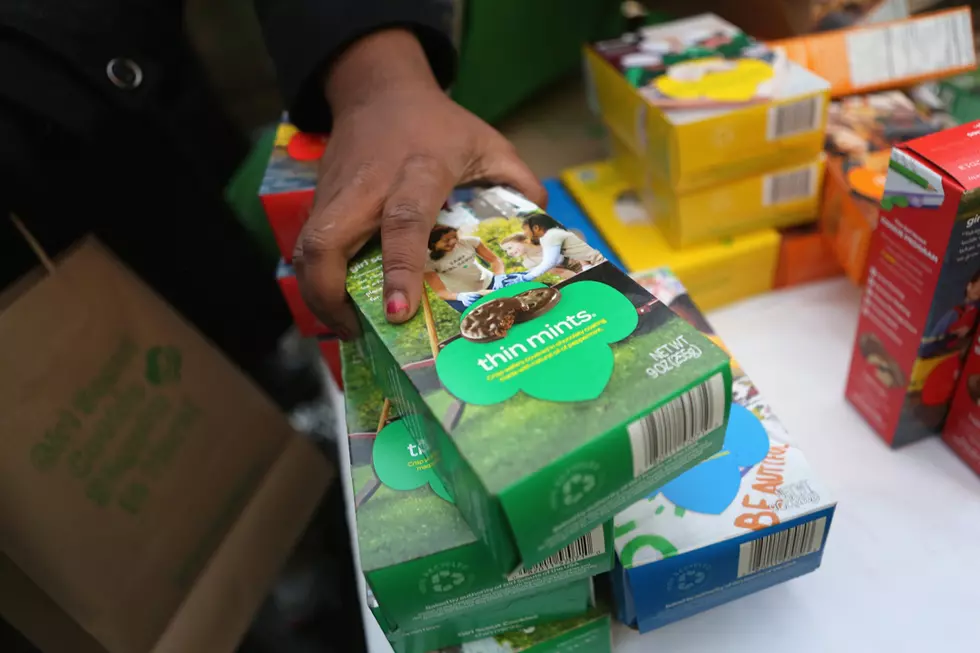 Girl Scouts Unveil New Cookie Flavor that Sounds Amazing
John Moore, Getty Images
Alright, who doesn't love Girl Scout cookies? I think I live on those things in the spring and it's pretty much impossible for me to walk past a Girl Scout troop sales table without buying at least 5 boxes.
The Girl Scouts just announced that a new cookie will be joining the family. They're rolling out a new flavor that'll officially hit the market early next year. They're letting us know now, because everyone needs dreams and goals.
The new cookie is called Toast-Yays! It looks like a small piece of french toast coated with icing on one side and stamped with the Girl Scouts's signature trefoil. Yes, please! They're basically presented to us the same way the s'mores cookie is set up. I've been Googling like a mad woman how I can get a test sample box. I've had no luck.
I think the Girl Scouts are missing out on a great business opportunity. I would seriously pay real dollars to be one of the first people to eat this cookie. Now it feels like next year is a million years away...thanks, Girl Scouts.
Enter your number to get our free mobile app
I'm pretty sure that this flavor has definitely peaked my interest. Move over Caramel deLites, it sounds like Toast-Yays have the potential to be my new favorite cookie.
If you don't know a Girl Scout you can call your local troop office or just order your cookies online. They've got a pretty slick social distancing set up online!
10 Things to Look Forward To This Fall in Minnesota
More From 98.1 Minnesota's New Country