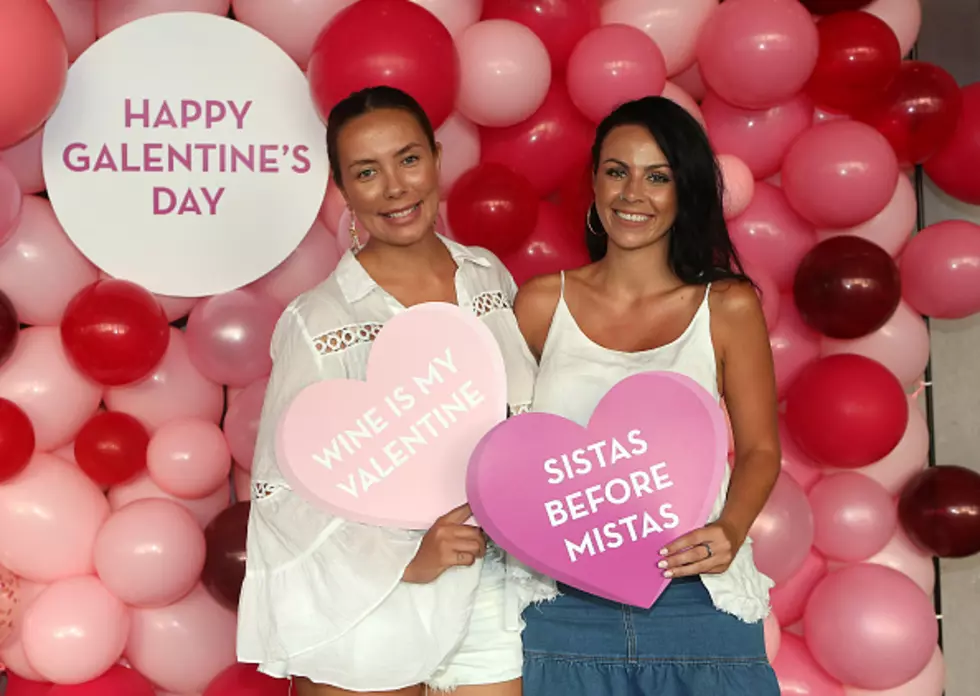 Galentine's Day: The Best Unofficial Holiday is This Thursday
Jono Searle / Stringer/Getty images
I was walking through Target a couple days ago, looking for Valentine's cards for my kids; when I came across a huge selection of Galentine's Cards. What are Galentines?
Enter your number to get our free mobile app
Let's face it...Valentine's Day can be really stressful for singles. All your married or dating girlfriends are getting flowers at work, boxes of candy, blah blah blah. If you don't get something...people feel sorry for you. It's the day you want to take off just to celebrate your holiday alone with a bottle of wine, flowers you bought yourself, and your own box of gourmet chocolates....all while soaking in a bathtub full of bubbles.
But alas...You don't have to take a vacation day on Friday...because Galentine's Day is Thursday, February 13th!
Galentine's Day is where you and your girlfriends can team up and do nice things for each other! Go out for dinner, get your girlfriends their favorite flowers...go shopping...It's a day to shower your closest friends with love and attention...because they deserve it!
Galentine's Day was created by a fictional character on Parks & Recreation. Leslie Knope gathers her girlfriends together to go out for waffles and love...leave the husbands and boyfriends behind and just take care of each other.
HOW DO YOU CELEBRATE GALENTINE'S DAY?
You can celebrate Galentine's Day any way you want! It's supposed to take all the stress out of Valentine's Day...but the day before.
You can have a lunch party at work; you can pick your besty and exchange gifts; you can do anything you darn well please. Maybe there's no money spent. Maybe you just get together at your house for a movie and popcorn!
The point is...don't stress about Valentine's Day. We gals got your back!
LISTEN TO "PETE & KELLY IN THE MORNING" FROM 5:30- 10:00AM ON
98.1 MINNESOTA'S NEW COUNTRY