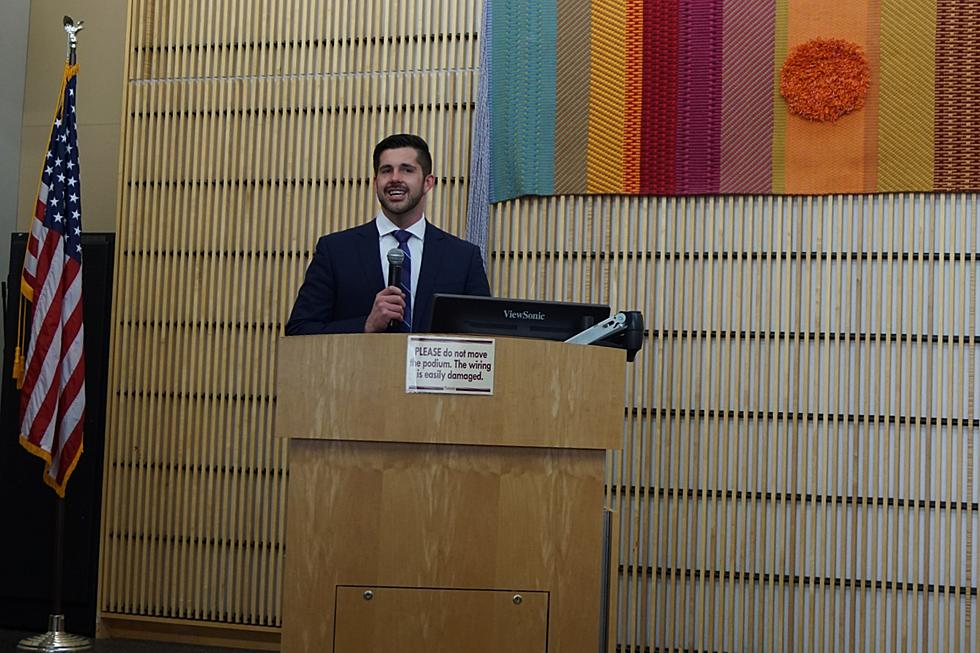 From The Capital -It's 'Hell' Week On The Hill In St. Paul
Sarah Mueller, WJON
MINNESOTA VETERANS BILL PASSED HOUSE
Yesterday, the House of Representatives passed The Veterans & Military Affairs Budget Bill. The bill funds operations of the Minnesota Department of Veterans Affairs & Department of Military Affairs, and includes initiatives to help support our Minnesota Veterans.
Videos of all the hearings on the floor can be found by clicking HERE.
The bill includes:
Expanding Eligibility for Veterans Service Bonuses
Provide funding to end Veteran Homelessness
Funding for Honor Guards
Funding for The Minnesota GI Bill
Funding for The Gold Star Program
Funding for County Veterans Services Office
Funding for programs that support Veterans
'FROM THE CAPITAL'
State Representative Dan Wolgamott District 14-B, joins me each week 'From The Capital' to help us learn about the interesting things that happen at the Capital, and this week, Dan informed me it's what they call 'Hell Week.'  Actually 'Hell Week' started last week and continues through next week. Our Representatives are now working on passing the bills they've been working on, and they have long hours, going to around midnight.
Dan explains how the process works and you can listen in by clicking on the player below.
CONTACT DAN WITH QUESTIONS/COMMENTS/SUGGESTIONS
If you would like to contact Representative Wolgamott he always provides his email so he can respond to the questions and comments that come from central Minnesotans.  His email is dan.wolgamatt@house.mn.gov. You can also call 1.800.920.5884 or to keep up with his events, you can click HERE for details.
8 Field Trips All Central Minnesota Kids Went On
Bits O Bacon Chocolate Chip Cookies
Minnesota's Ten Tallest Buildings
More From 98.1 Minnesota's New Country