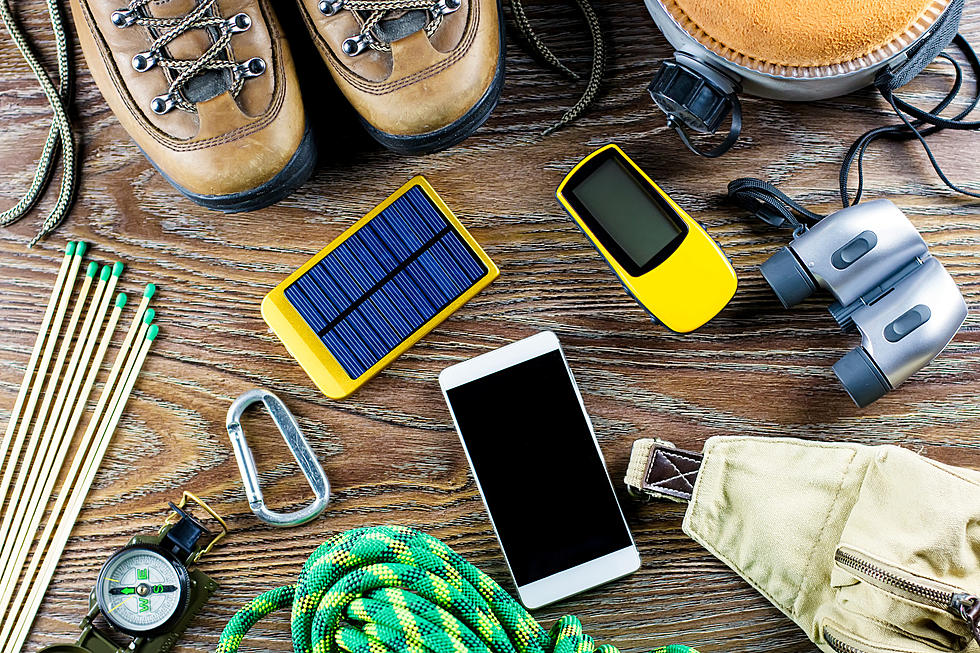 Find Hundreds of Hiking & Biking Trails in MN with the AllTrail App
Beo88
My wife and I went hiking this past weekend.
We're not big into hiking. We've always enjoyed it when we have gone out, and we continue to say we'd love to do it more. But we're not good about carving out intentional time for a hike, and -- with little knowledge of the trails around Minnesota -- it always just seems like a lot of work.
But with an entire weekend to ourselves and plenty of sunshine to soak in, we decided to get out and take the dog with us. I Googled "Minnesota hiking trails" to see what came up. One of the first results was a website for an app called AllTrails.
"Trying to find the best Minnesota trails?" read the website. "AllTrails has 702 great hiking trails, trail running trails, mountain biking trails and more, with hand-curated trail maps and driving directions as well as detailed reviews and photos from hikers, campers, and nature lovers like you." I, for one, had no idea there were over 700 trails in Minnesota! "Whether you're looking for the best trails in Voyageurs National Park or around Minneapolis, Saint Paul or Duluth we've got you covered. If you're looking for great Minnesota state park trails, check out Gooseberry Falls State Park. Or for some great local park options, check out Minnehaha Park near Minneapolis or Minnesota Valley National Wildlife Refuge near Jordan."
I downloaded the app to my phone and within minutes was super impressed! Here's how AllTrails works:
Find MN Trails Near You With the AllTrails App
My wife, dog and I ended up hiking 4.5 of the 9.1 miles over 1.5 hours. Elm Creek Park features a whole variety of landscapes -- we hiked through woods, along a stream, through some wetlands and through some open fields. Despite the heat, our hike was super fun and enjoyable, and we'll definitely be using the AllTrails app and looking forward to hiking again soon!
(I realize this may sound like an endorsement -- it's not! I'm just a big fan of the AllTrails app and think it's a great tool if you're looking for great hiking, biking or running trails around Minnesota or beyond!)
If you're interested in checking out the AllTrails app, click here!
Enter your number to get our free mobile app
State Welcome Signs Ranked Best to Worst
More From 98.1 Minnesota's New Country