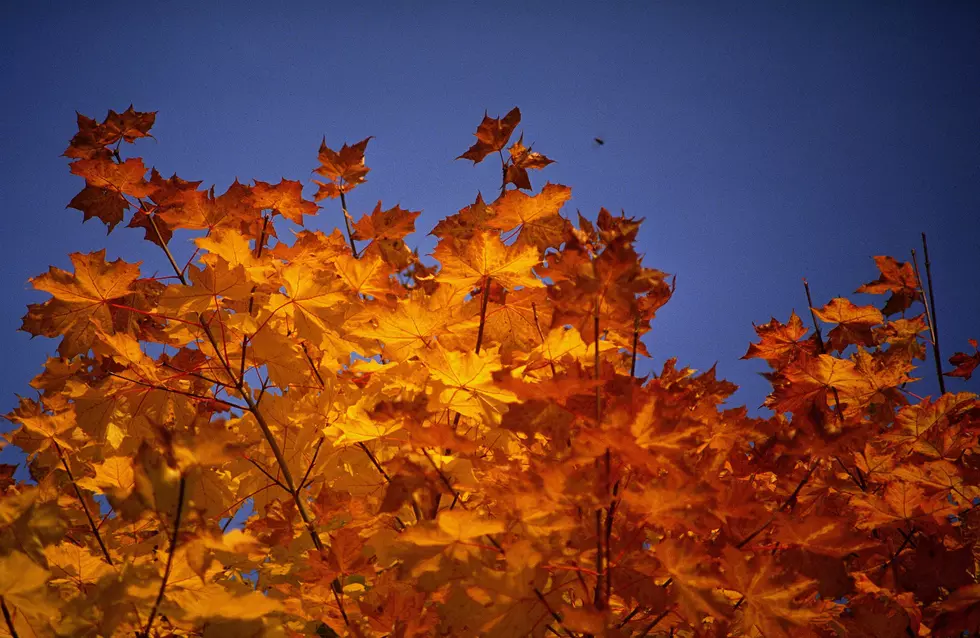 Fall Colors Are at Peak in Southern Minnesota This Weekend
Goodshoot/ThinkStock
I feel like this year, the color change happened fast in central Minnesota. It was almost a 'blink and you missed it' sort of situation.
We had a bout of really strong winds early this week that seemed to blow all of the beautiful leaves right off the trees. If you drive around the area, it's pretty hit or miss these days in terms of color.
Enter your number to get our free mobile app
So, if you're looking to chase some fall colors this weekend, here's where you're going to have the best luck!
You're going to want to travel to southern Minnesota. According to the Minnesota Department of Natural Resources, the Minneapolis area is listed as in the 50% to 75% color change range. Rochester and surrounding areas will be in the 75% to 100% color change range. East of Rochester at Fort Ridgely State Park, you'll also find some beautiful fall color.
The rest of the state is listed in 'past peak' status. That's kind of a bummer if you had hoped to take beautiful outdoor fall family photos this weekend.
Your best bet will be to travel south. Northern Minnesota is expected to see its first round of measurable snow of the year. According to the National Weather Service, areas to our north may see up to two inches of accumulation before the weekend is over.
Yikes, it's really a great weekend to travel south and not just because of the color change. #LetItSnow
8 Fall Activities to do in Minnesota
More From 98.1 Minnesota's New Country