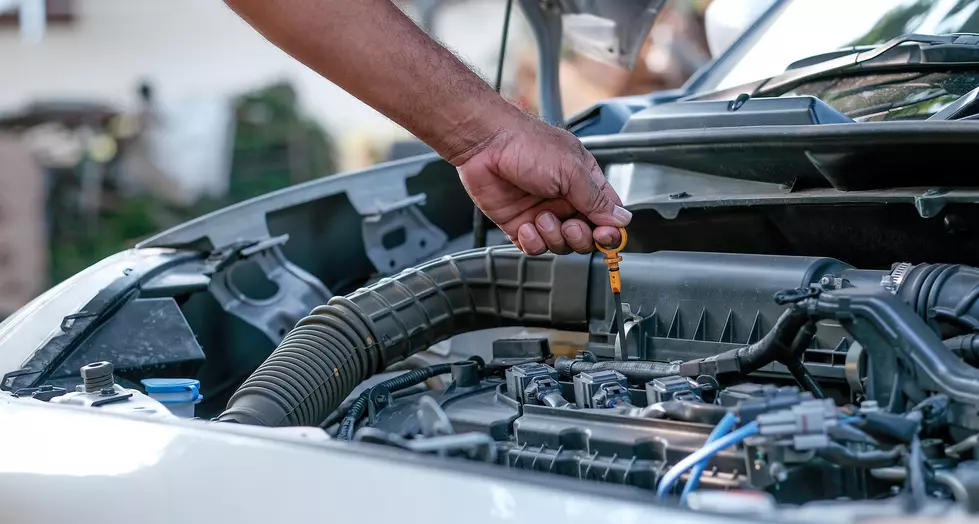 Did You Know Some Newer Cars Don't Have One Of These Common Things?
Narongrit Sritana
Over the last twenty to thirty years automobile manufacturers have been making it harder to do your own maintenance on vehicles.
I know it's part because with new technology comes advancement in systems and so much of that relies on computer programming to run.  There are so many sensors and electrical components that need to play well together and if you don't have the proper scanning tools, you might be up a creek doing work yourself.  It's also an excuse for service departments to get more of your money.
I've have heard mechanics complain when chasing newer car gremlins, stating how much easier it used to be to work on some models.  Today I learned something that shouldn't surprise me but did.
Car manufacturers of some makes and models have removed dipsticks to check the engine oil.  Now, I know in 2017 Ford removed the transmission dipstick from the F-150 pickups, saying they are "sealed for life".  Their stance is something along the lines of modern transmissions don't need the same upkeep and to bring it to them with issues.  Maybe that makes sense for that component, but it makes me feel like when the tranny is done, they won't rebuild it and will just slap a new one in which will probably not be cheap.  Not including an engine oil dipstick though like some BMW models and the latest version of the Toyota Supra seems insane to me.
You can check the oil still, but you need to access the level via the screen in the vehicles.  It's supposed to tell you where the levels are and also alert you when it's time to add a quart.  That's good in theory until your screen goes out and you can't get it into a dealer for a month.  Also, there have already been reports of cars notifying owners to add a quart and when they do, it's incredibly overfilled.
I'm a fan of new technology, but I'm not a fan of the good ole engine oil dipstick being removed from vehicles.  There is nothing wrong with checking oil the old-fashioned way and I feel like the manufacturers who decided on this "fixed" a problem that wasn't a problem.  I guarantee you it will increase dealer service visits if this becomes the trend going forward and it's a shame with how much we already pay for new cars.  What are your thoughts on this?
Tips For Making Sure Your Car Is Ready For Winter
More From 98.1 Minnesota's New Country