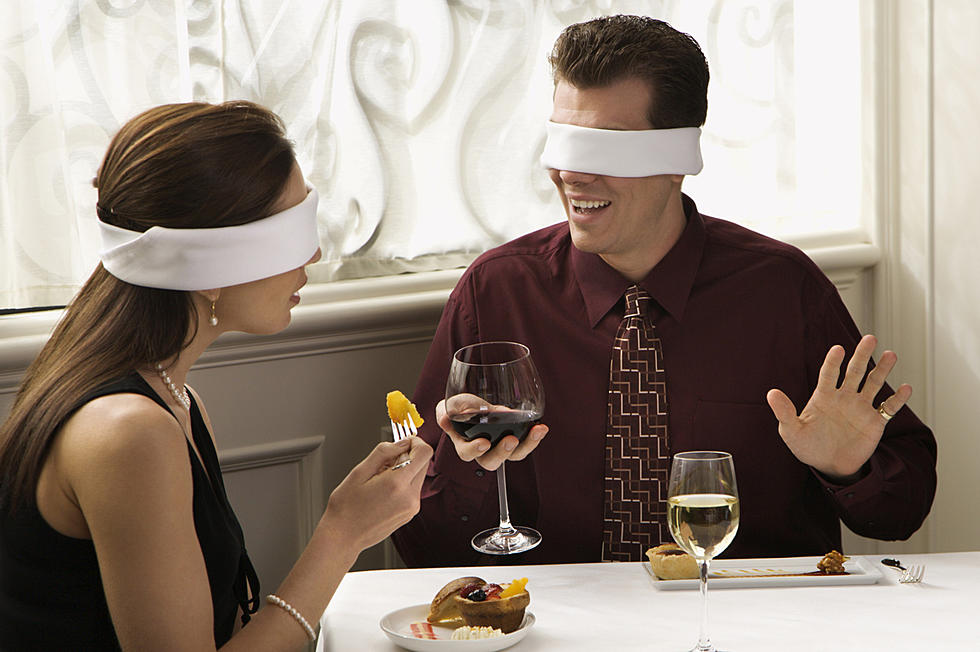 Dating Advice After 100 Dates in a Year
Is this...is this poison? My favorite! (Thinkstock)
The dating pool is deep...but as someone who's obviously spent too much time swimming in said pool once said: "the odds are good...but the goods are odd."
"...wut?" (Getty Images)
A woman named Holly Martyn (NOT pictured above) went on 100 dates in one year, and has some advice for those of us wading back into the dating pool (ocean?) for the first time in years.
#1: GET OUT
If your passion is trying to become part of the couch then you need to find a new passion. Get a hobby, discover stuff, anything to get you out of your home (even if it's a cardboard box). Mr/Mrs Right (Now?) can't find you if you stay in all the time.
#2: DO IT ALONE
Uhh...talking about going out to a bar/restaurant by yourself. The trick is to stay off your phone. Chat up a stranger! If they taze you, chat up a different one when you stop convulsing!
---
---
#3: PLAY THE NUMBERS
Not settling on the first warm body that doesn't run away from you is important. Might they still be The (Next?) One? Perhaps, but try to "play the field", so to speak. The more dates you go on, the more likely you are to find an awesome person to be with!
#4: IGNORE THE STIGMA OF ONLINE DATING
It's a cliché that online dating is only for hookups, but you'll likely meet great people online. Maybe they're just as shy as you? Maybe they're psycho, let's be real. Try.
#5: DECLARE YOUR LONELINESS SINGLE-NESS
Let your friends/family know that you're up for blind dates, set-ups, double-dates, etc. Maybe your friend has someone in mind for you, but wanted to wait until you were ready to bring them up. Tell them you're ready!
#6: EMBRACE THE ADVENTURE (with consent)
Meeting someone new is exciting! Terrifying? F*#@ YES, IT IS! But know that there are fantastic people in this world, billions of whom you haven't met. There's bound to be at least one person who can put up with you!
#7: KNOW THAT THE HASSLE OF DATING WILL SOMEDAY PAYOFF WITH LOVE
Acknowledge that your heart may have some (hopefully not literal) scarring, but is still open for business. The thought of not having someone to come home to every night to love, cuddle, and annoy can be sad. No matter how many times that dating horse bucks you off, make sure to get right back on it!
---
More From 98.1 Minnesota's New Country