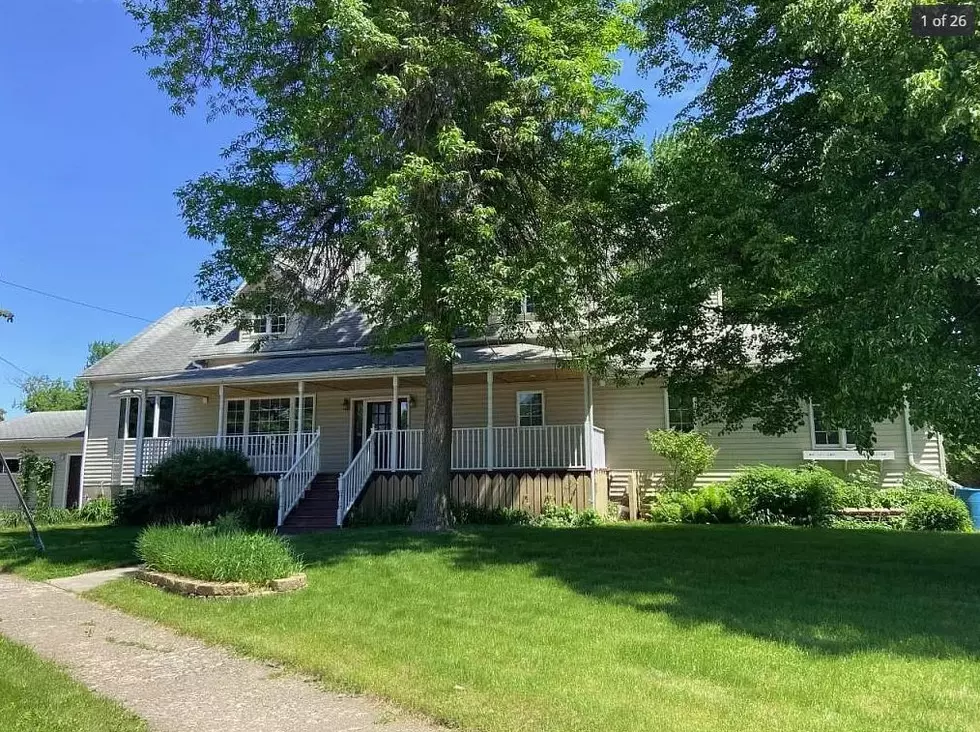 Check Out This Massive 4,250 Sq. Ft. Home in Foley for Under $200K
Ashli Overlund
I'm a Realtor.Com addict, people! Please send help. But, really-- I've pretty much looked inside of every single home for sale in the entire state of Minnesota. It's my obsession.
I recently stumbled upon a BEAUTIFUL home in Foley. The property is located at 161 Dewey Street. It's huge...seriously. This house is 4,250 square feet and it's selling for $189,000. UM, WHAAAAT?!
Enter your number to get our free mobile app
This massive home, that was built in 1910, is complete with six bedrooms and four bathrooms, two kitchens, a main floor and lower level laundry room, a formal dining area, beamed ceilings, a huge master suite, 18 foot vaulted ceilings, hardwood floors,a  sunroom and more.It's all located on a 7,710 square foot lot.
According to Zillow, the property used to be an old church. But, if you look at the pictures, there's nothing about it that looks like it used to be a church at all.  It's close to downtown and even has the space to add an additional two bedrooms if the homeowner wanted to.
So, what's the deal? Why hasn't this beautiful home been scooped up yet? We're not sure. It's been on the market for 134 days. Other than a little updating, we're not sure what else would need to be done.
There's no doubt it's a beautiful home that's also got some serious potential. We're in love with the amount of space for the price.The home is being sold with Audrey Fouquette at RE/MAX Results.
Massive 4,250 Sq. Ft. Foley Home Listed For $189,000
More From 98.1 Minnesota's New Country