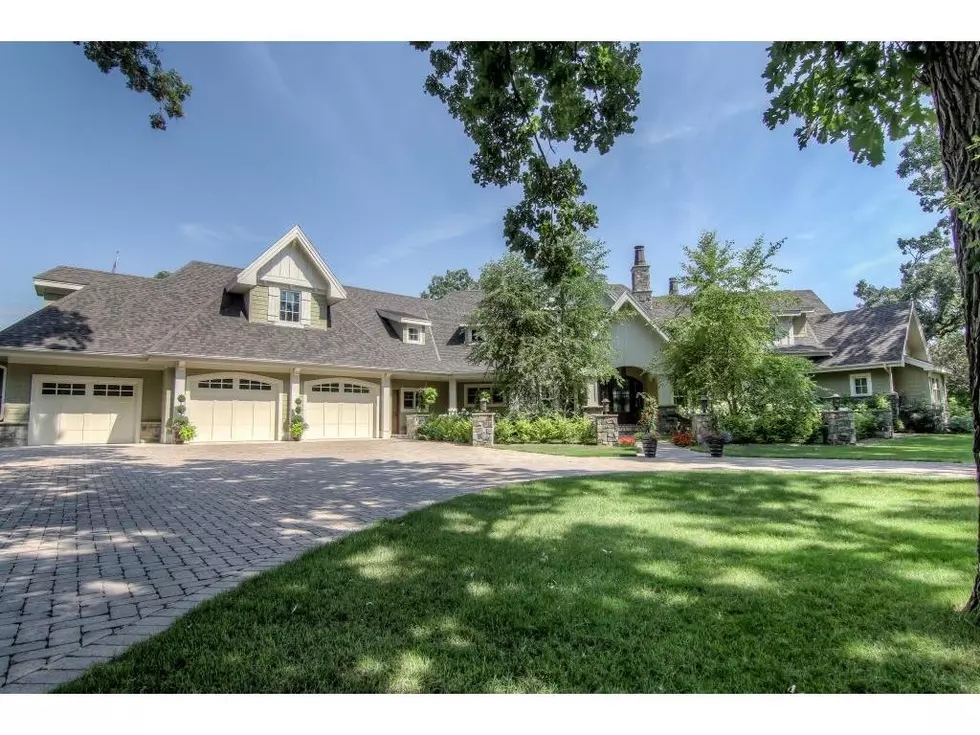 Check Out Central Minnesota's Most Expensive Home For Sale
Matt Wieber, Agency North Real Estate Inc
Central Minnesota's most expensive home on the market can be yours for a whopping $1,849,000. Is that all? I want to know what line of work I should have gone into in order to be able to buy this place!
I'm not quite sure you can call this central Minnesota listing a "home". It's more like a mansion on the Mississippi River!
The home features 5 bedrooms and 7 bathrooms...aka pretty much a bathroom around every corner. If you're a fan of stone fireplaces and oversized exposed beams and timbers...you'll love this place!
The only thing you need to worry about is what you're going to do with 8,989 square feet of finished space. You might also have a tough time deciding whether you want to eat breakfast in the formal dining room, informal dining room or breakfast area. It's a tough call.
Enter your number to get our free mobile app
This home is the perfect social distancing getaway. Everything you need is located on your property. There's a pool, hot tub and sauna for relaxing. It's got a wood burning fireplace, a screened porch for lounging and reading and a gazebo by the river if that's more your style. If you're missing the movie theater, this place has got a large 22 by 20 square foot media room.
When you're comfortable having guests at your home again, you'll be able to use the wet bar area located on the lower level or perhaps you'll want to hang out with your friends in the den. There's also a huge bonus room for guests to stay the night (or maybe turn it into an arcade room) in addition to the 5 bedrooms.
Do you hate the feel of cold floors in the morning? Well, this place has in-floor heat. I'm convinced Beyonce secretly owns this property because it has everything. Does anyone want to borrow me $1,800,000? I think I can take care of the $49,000 myself.
Most Expensive Home For Sale In Central Minnesota
More From 98.1 Minnesota's New Country