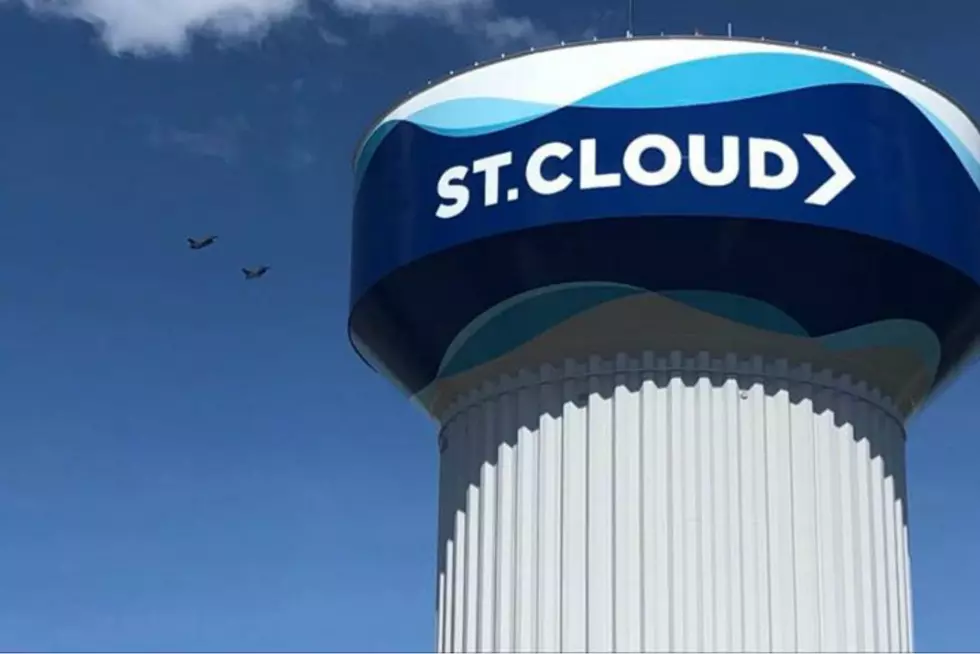 Central MN's Creepy & Cool Scavenger Hunt
(Photo: Tina Hemmesch)
Central Minnesota can be both a creepy and cool place to live. While we're all doing our part to stay home and flatten the curve, here's a cool scavenger hunt you can go on while practicing social distancing to keep yourself busy.
1. Cow button. This is equal parts creepy and cool. I mean, only in central Minnesota would you find a cow head hanging up in the grocery store dairy aisle with a button to press that'll make it moo. The OG cow button is located at Cash Wise East. There's also a button at Coborn's on Pine Cone Road in Sartell.
2. Gopher Bargain Center chair in St. Cloud. This landmark is just straight up cool. I mean, who wouldn't love sitting in an over-sized chair that makes big humans look miniature? This famous chair is located on the second floor of the store...you can't miss it.
3. Sportsman's Island in St. Cloud. I can't tell if this one is creepy or just really cool. It's an old abandoned island with traces of old buildings still standing. You'll find it located in the Mississippi River near St. Cloud State University.
Enter your number to get our free mobile app
4. Bridge of Hope in Sauk Rapids. It's not what's on the bridge that's cool, it's what's under it. If you stand in just the right way, you can see beautiful archways created by the bridge. It's a great place to take wedding, senior and family photos.
5. Munsinger/Clemens Gardens in St. Cloud. This is all cool! This huge flower park is located across the river from St. Cloud State University. Before you take a walk through the park, read about the beautiful love story that goes with it.
6. The clock in downtown St. Cloud. There's a giant clock on the courthouse building. It weights over 2,000 pounds. The pendulum on it's own weights about 200 pounds. According to Stearns County, a former St. Cloud Jeweler named Bert Stafford said, "the clock is made of such quality material that it will outlast any clock in existence, including the highly touted Big Ben of London." It's easily one of St. Cloud's most recognizable features.
7. Grasshopper Chapel in Cold Spring. With all this talk about killer bees, read about when grasshoppers plagued the state of Minnesota. This chapel helped ward them off, or so the legend goes. Check it out, the history is creepy but the chapel is cool.
8. Grain Bin Sculptures in Foley. From the intersection of Highway 23 and 25, these things look very creepy, but they're actually very cool. You can see metal sculptures of funny characters someone made out of farm equipment.
What other creepy or cool central Minnesota landmarks should be on our scavenger hunt?
Try Kelly Cordes' Tasty Cinnamon French Toast
More From 98.1 Minnesota's New Country