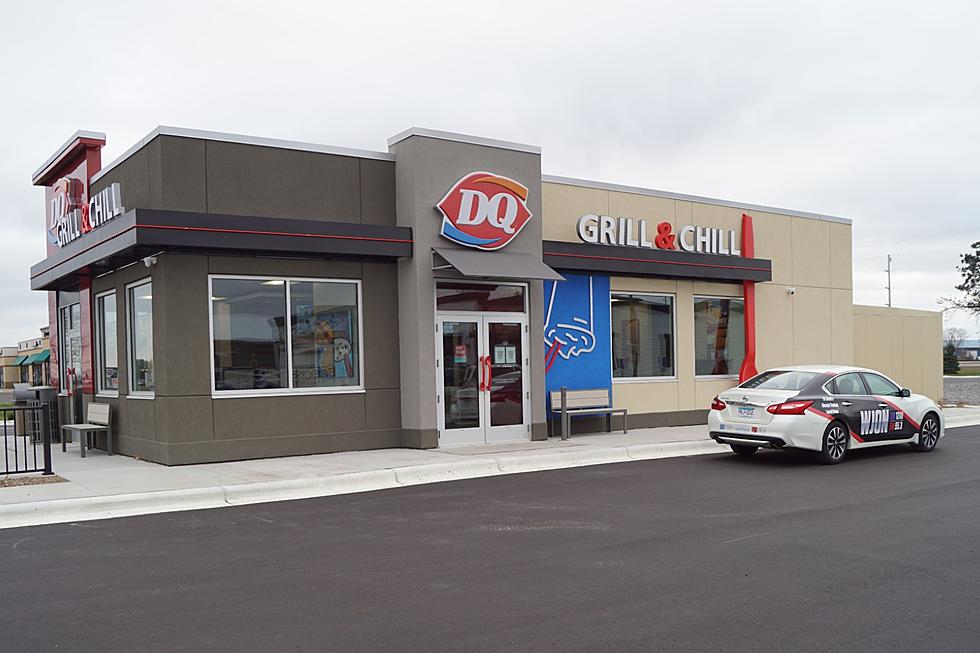 Becker Dairy Queen Set To Open November 15th
The brand-new building along Highway 10 went up at lightning-speeds over the summer. Jeff McMahon - WJON News
BECKER (WJON News) - A brand-new Dairy Queen in Becker is set to open soon.
The new building on Bank Street is set to open on November 15th.
General Manager Joshua Hendrix says the owners of the DQ in Princeton are excited to open their second location.
This was one nice demographic in the area that were still looking for (a Dairy Queen). Also, being right off Highway 10, it's a great thoroughfare for people going up and back from out of town. We thought it would be a great, great location.
The grill-and-chill location will be open year-round for both hot meals and cool treats.
Hendrix says they're ready with some new treats that they hope are instant hits.
Right now I'd say our out-of-the-box one is your Royal Reese's fluffer-nutter. So that's a Royal so the middle is filled with marshmallow. Then it has a Graham base and peanut butter cups. It's a tasty one.
The Becker Dairy Queen is hiring for all shifts in advance of their opening next week.
Take a Sneak Peek at the Becker DQ!
More From 98.1 Minnesota's New Country