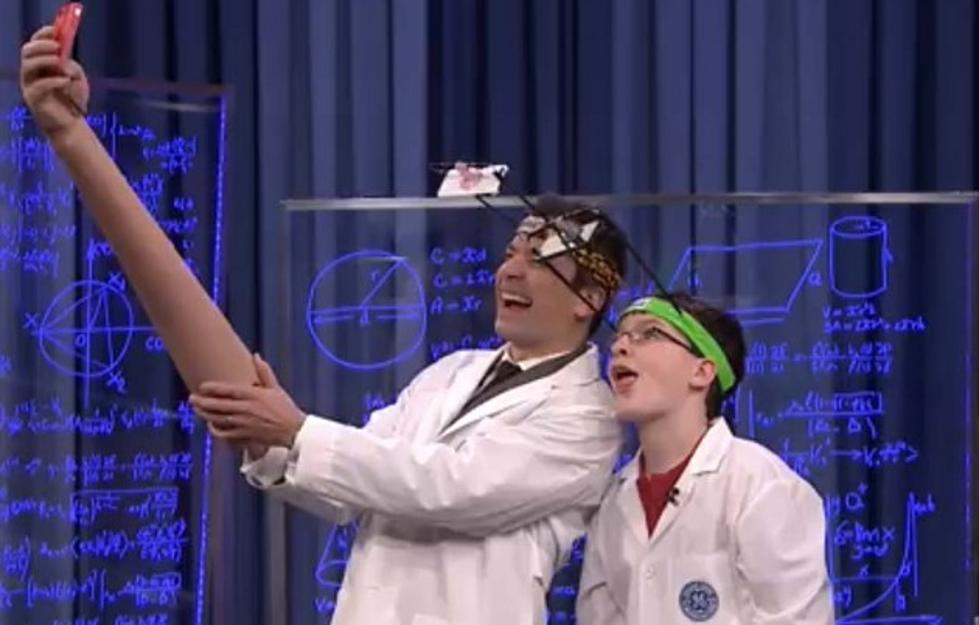 A Young Inventor From Albertville Found Himself On "The Tonight Show Starring Jimmy Fallon" [VIDEO]
YouTube/The Tonight Show Starring Jimmy Fallon
Jimmy Fallon is your new host on "The Tonight Show" and I think he's doing great! You can tell Fallon is thankful and really enjoying himself as the new host of "The Tonight Show". I think he deserves to be where he is, all of his bits are always done so well.
Enough praising Jimmy Fallon. Last night (2/19/14) Fallon introduced a new segment on the show called, "GE's Fallonventions" and the segment had a 13-year-old inventor from Albertville, MN, Jonathan Haller was invited to "The Tonight Show" to show off his invention, the "iHead". All the inventors received a nice gift from Fallon after the segment too.
Watch the video below to see Haller's invention and time with Jimmy Fallon on "The Tonight Show"... nice work, Jonathan.
More From 98.1 Minnesota's New Country