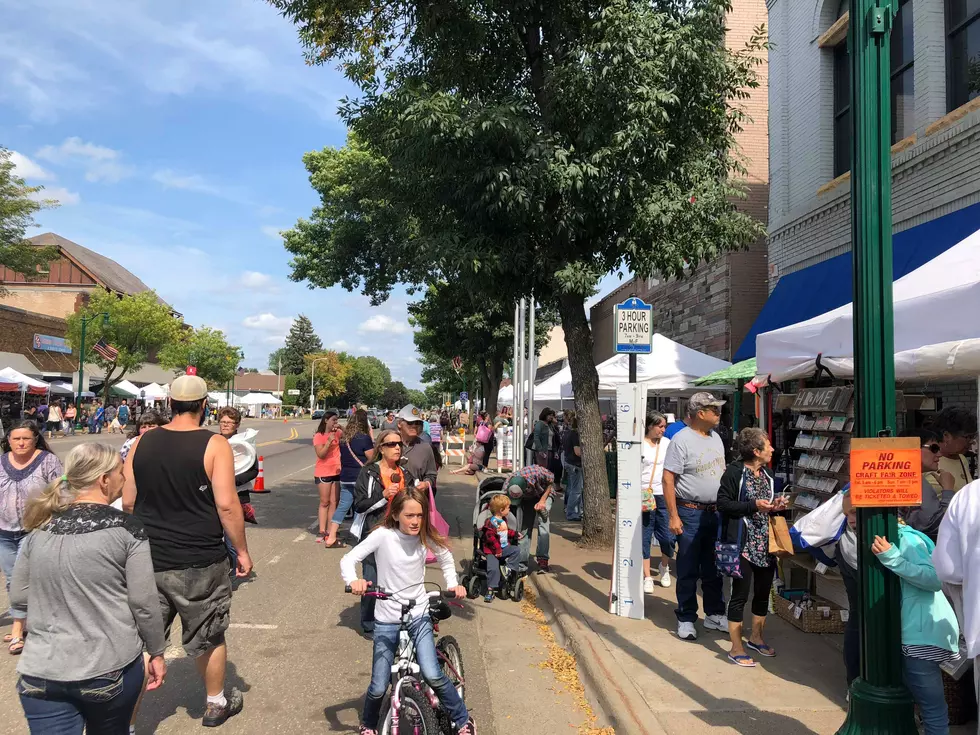 10 Reasons You NEED to Check Out the Little Falls Craft Fair
Abbey Minke
1. It's Free
It's totally free to attend the Little Falls Arts and Crafts Fair. I encourage bringing money because odds are good you'll find something you like, but in all reality, you don't need to spend any money to experience it.
2. It's the Perfect Time of Year to Be Outside
The weekend after Labor Day is perfect because it still feels like summer but it usually isn't unbearably hot.
3. Fall Vibes
If you are looking for fall inspiration for your home decorating projects, this is the place to go. It is prime time for fall decor and you're bound to find a piece that'll fit your home's esthetic.
4. Early Holiday Vibes
No one will judge you for getting into the Christmas spirit at the Little Falls Arts and Crafts fair. So many vendors make and sell holiday and winter-related things.
5. You Never Know What You'll Find
My favorite thing I ever found at the LFA&CF is a hand-painted portrait of Tom Petty. I never expected to find that there.
6. Local Artisans and Crafters
Support your local creator, they pour their heart and soul into what they create.
7. Great Food
I bet you weren't expecting that point. There are so many great food trucks and vendors set up, as well as great bars and restaurants in Little Falls.
8. It's Great Exercise
Wear good shoes, because you will be putting on some major miles if you plan to see all of it. It's a good excuse to skip the gym for the day.
9. Homemade Pot Holders
So many people make homemade pot holders, and I can't sing their praises any louder. I buy a new set every year and they are all I will use in my kitchen. Find someone selling homemade pot holders, buy some, and watch your life change for the better.
10. Little Falls is an Amazing Community
I absolutely love the town of Little Falls. I always find something interesting to see or do there, and if you've never been this huge event is a great excuse to carve out some time to spend in that fun city.
The Little Falls Arts and Crafts Fair is happening September 11th and 12th all throughout downtown Little Falls.
More From 98.1 Minnesota's New Country