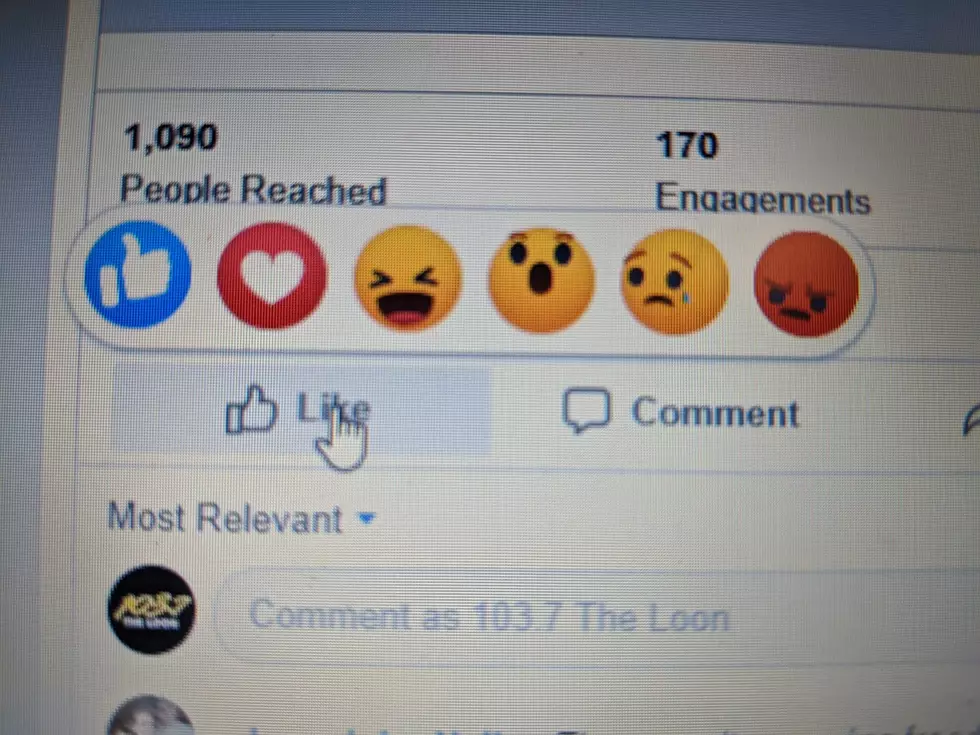 Study: This Viral Claim on Facebook Will NOT work
PHOTO: Laura Bradshaw TSM St Cloud
Every so often you will run into these claims on Facebook where if you post this "certain something" on your feed as your status, you will stop something.  Like if you post a certain status you will see more of the friends than the same 25 people. That's not true.  There's also one that says that if you don't post something then you will be charged by Facebook. That one isn't true either.
The latest one claims that if you copy and paste a certain status on your feed you will remove all the ads from your Facebook feeds and now you will be able to see all of your friends again.  This is another one that does not work.  But there is the claim that it does, that is also false.
This is the false post:
KARE 11 did a "Verify" on this subject and discovered that it is completely false.  None of these copy and paste posts ever work.  It's a complete waste of time... but it doesn't seem to be a scam, like it doesn't seem to hurt anything if you do copy and past the status update.  It just doesn't do anything.
CHECK IT OUT: How To Unlock Your iPhone With Your Voice
CHECK IT OUT: See the 100 most popular brands in America
More From 98.1 Minnesota's New Country