You always save with The Value Connection and hundreds of values every single day. Here are some more extra-special limited-time savings, available at our website, over the counter at our retail outlets or by calling us at 320-258-SAVE.
---
THIS WEEK'S FEATURED DEALS
Sale prices in effect until Noon, Friday, November 22nd.
CHRISTINE'S CHEESECAKES AND CATERING
Certificate for 15 mini cheesecakes -- $21 value for just $13.50.
GRAND CHAMPION MEATS IN FOLEY
$25 general certificate for just $18.
(Available as certificate and instant voucher.)
GRANITE CITY LUMBERJACKS HOCKEY
Student/senior admission to a 2019-20 regular season game -- $6 value for just $3.50.
Adult admission to a 2019-20 regular season game -- $8 value for just $5.
HOLIDAY INN EXPRESS IN BAXTER
Friday night stay at Holiday Inn Express in Baxter -- $199.99 value for just $129.
LITTLE JIM'S SPORTS
$50 general certificate for just $36.
$100 general certificate for just $70.
ST. CLOUD TRANSMISSION AND 4x4
$100 towards auto repair services (not valid on oil changes or tiers) for just $62.
VACUUM CENTER AND SEWING ROOM
$50 towards regular priced items for just $30.
---
MADE IN MINNESOTA -- COMING SOON!

This year's Made In MN Expo is this Saturday, November 23rd from 10 am to 4 pm at the River's Edge Convention Center!  Visit with well over a hundred vendors this year. The Value Connection will be right near the main entrance again featuring a wide variety of certificates for half price! Half price specials from Grilled Cravings & Quality Ice Cream, Airmaxx Trampoline Park, Thiele & Sons Automotive, Waffle It, Old Creamery Cafe, Rich Spring Golf, Spinal Rehab Clinic Massages, Triple R Grill & Bar in Kimball, Concrete Image Massage, Burger Time, and many, many more. Over 50 have price deals that you won't want to miss. Some limitations apply. Come discover all the great featured business who are based out of Minnesota or produce their products right here in the state!
---
NEW ITEM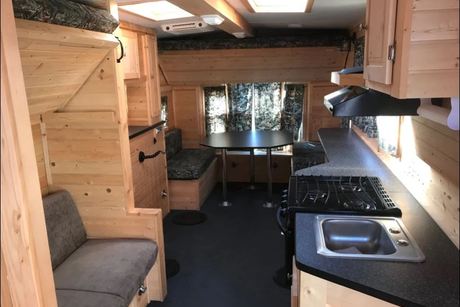 MINNESOTA RECREATIONAL RENTALS
At MN Recreational Rentals they rent 2018 and newer premium sleeper houses and if you choose not to stay on the ice, try one of their day houses. Houses will be clean, preheated and holes predrilled inside.
A member of their staff will be available 24/7 to assist you If problem should arise.
They also offer you rental of a MarCum VS485C underwater viewing system, a Humminbird ICE 35 Flasher, or a Eskimo ice Auger, should you feel you would like to do some afternoon scouting.
$50 certificate toward rental from Minnesota Recreational Rentals for just $35.
$100 certificate toward rental from Minnesota Recreational Rentals for just $70.
---
NEW ITEM
STA-FIT SPARK PROGRAM
Spark 6 week challenge is a program designed to help you reach your fitness goals. It includes a before and after 30 Styku scan. Six classes are offered daily at Sta-Fit Midtown and 2 on Saturday.
Spark 6-Week Challenge at Sta-Fit -- $249 value for just $175.
---
NEW ITEM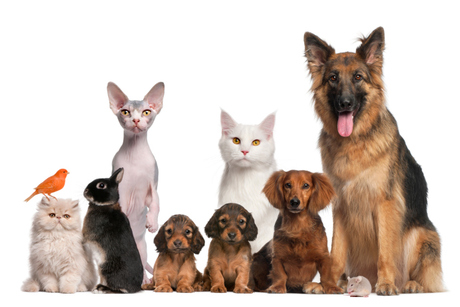 GRANITE CITY PET HOSPITAL
Show your pets how much they mean to you when you take them to Granite City Pet Hospital. The full service veterinary facility offers the latest state-of-the-art surgical and treatment options for your pets.
General certificate at Granite City Pet Hospital -- $25 value for just $18.
---
NEW ITEM
REJUV MEDICAL WEIGHT LOSS AND WELLNESS CENTER
 
Rejuv is a pioneer in the areas of non-surgical orthopedics and sports medicine, functional medicine, PRP and stem cell procedures, internal medicine, physical therapy, results-based fitness practices and personal training, nutrition and dietary services, esthetics and anti-aging and more.
$50 general certificate for just $35.
$100 general certificate for just $70.
$150 general certificate for just $105.
---
NEW WAY TO SHOP THE VALUE CONNECTION!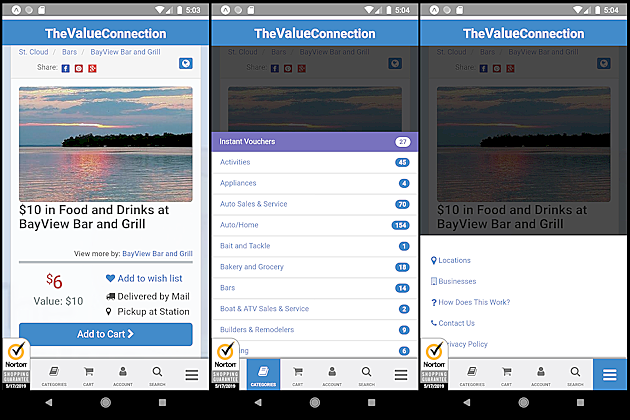 Shop easier with our NEW App! Available now for both Apple & Android phones!
---
LIMITED TIME SPECIAL
ROBERT'S FINE JEWELRY
Robert's Fine Jewelry is a premiere full service jewelry store with over 40 years experience. May purchase & use up to five certificates per customer, per purchase. See Link for more Information!
$100 Toward Jewelry Purchase at Robert's Fine Jewelry for $50
---
LIMITED TIME SPECIAL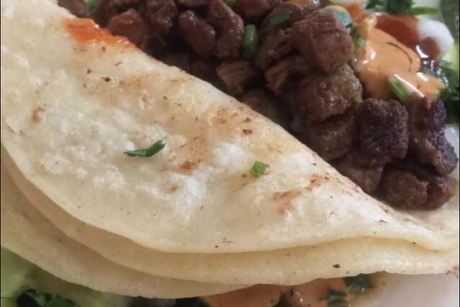 LA PERLA TAQUERIA Y MARKET
Fresh and flavorful food! This is the place to go if you're looking for authentic Mexican food with great service. Located in the Sundial Village in Waite Park.
$10 General Certificate for $6
---
LIMITED TIME SPECIAL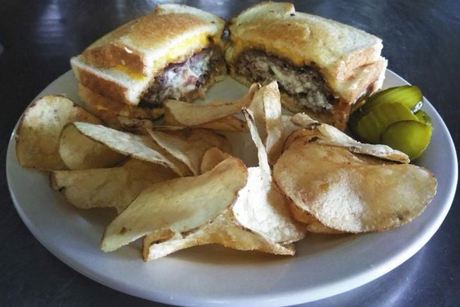 THIRSTY BUFFALO
Formerly Buffalo Bar and Grill -- Serving the Wright County area for 20 years.Live entertainment, karaoke, great fun and great food!  Stop by for lunch or dinner.  Choose one of their "Best in the West" burgers, specialty sandwiches, tortilla wraps, and much more.
$20 Certificate at The Thirsty Buffalo for $13
---
LIMITED TIME  SPECIAL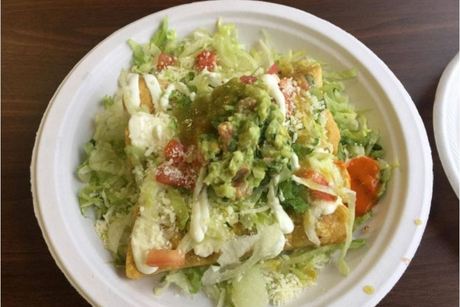 TAQUERIA LA CAMPECHANA
Taqueria La Campechana is the St. Cloud area's newest and most authentic Mexican restaurant.  Enjoy tacos, burritos and many other popular Mexican dishes-including the best carne asada, best Mexican torta sandwich and best torta Cubana you'll find in this area.  They also offer more unique traditional Mexican fare, like cow tongue, cow head, tripe and sopapilla and more.  If you want AUTHENTIC, this is your place!  Owned and operated by the same family that runs El Torito Mexican Market-both located in the Gateway Shopping Center, just north of Menards on 10th Avenue in Waite Park.
$20 General Certificate to Taqueria La Campechana for $13
---
LIMITED TIME  SPECIAL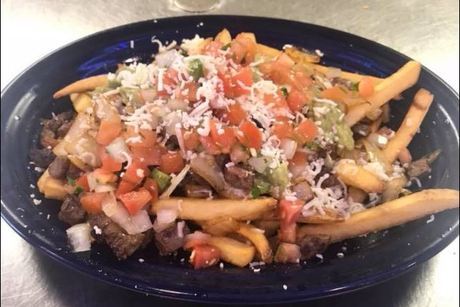 LOS ORTIZES' MEXICAN RESTAURANT
If you are looking for some of the best Mexican food around, stop by Los Ortizes' in Becker. It's a fun atmosphere with friendly service & did we mention their margaritas are amazing?
$20 General Certificate for $12
---
FOLLOW THE VALUE CONNECTION ON FACEBOOK & TWITTER
Follow The Value Connection on Facebook and Twitter! Stay up-to-date on our newest items, limited time specials, on location events and more.
---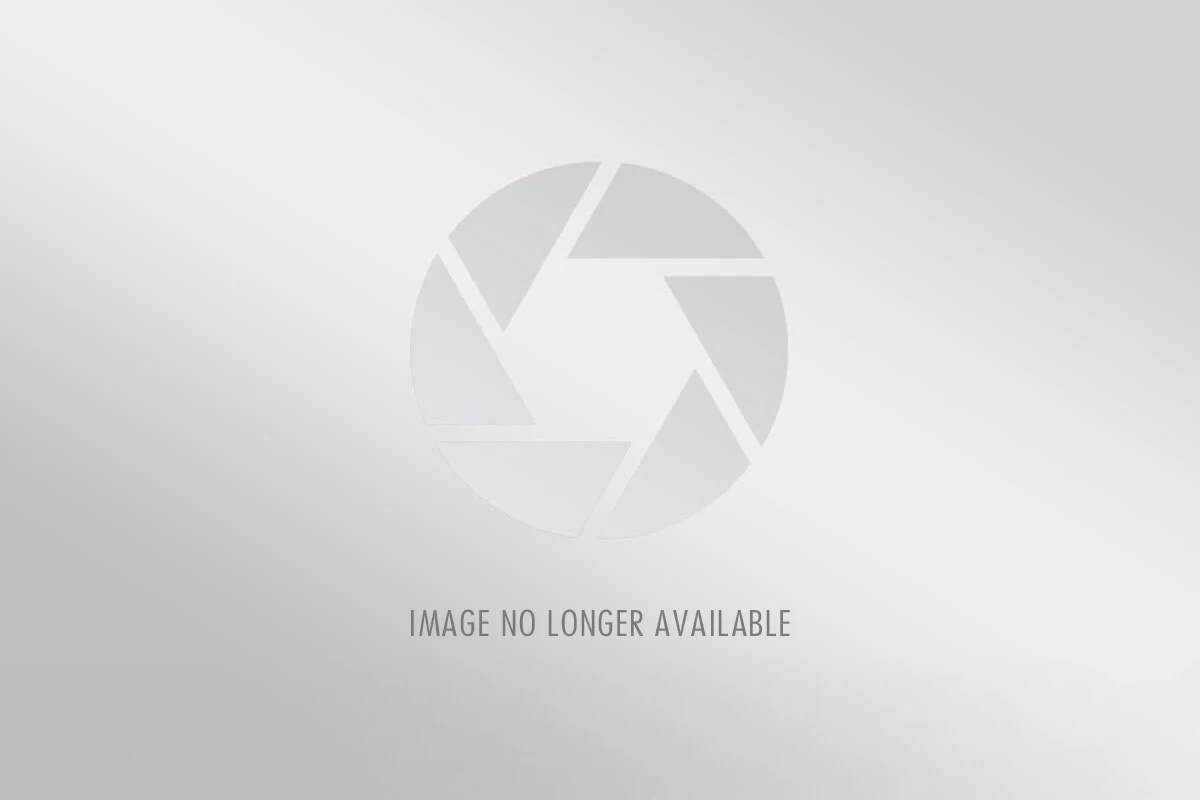 Here are several ways to order from The Value Connection:
-- Shop online at TheValueConnection.com. We'll mail certificates to you.

-- Call 320-258-SAVE (320-258-7283) to place your order. We'll mail certificates to you.

-- Buy and pick-up certificates at one of our retail outlets:
Value Connection Headquarters for Townsquare Media at 640 SE Lincoln Avenue, Monday-Friday 8-6, Saturdays 9-1.
Miller Auto Plaza at 2930 2nd Street South in St. Cloud, Monday-Friday 9-9, Saturdays 9-6.
Cash Wise Waite Park at 113 Waite Ave S in Waite Park Monday - Saturday 8:30-5 & Sun 10 - 3 (Closed 12:30p - 1p for lunch daily)
---
Sign-up for our Value Connection Newsletter!
We'll deliver weekly specials on Monday mornings and weekend specials on Friday mid-day!
*

 Email

*

 First Name

*

 Last Name

*

 Zip

*

= Required Field
Email Marketing You Can Trust