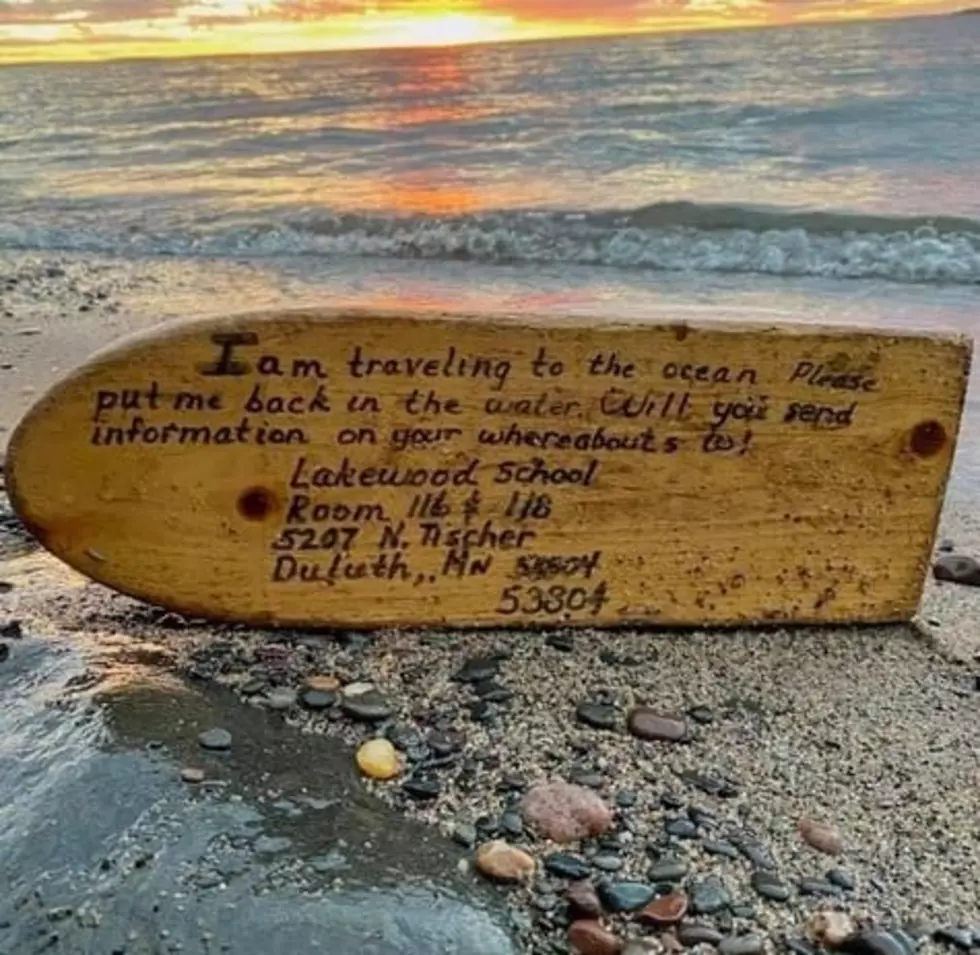 Little Mystery Boat Found on Shores of Lake Superior 25 Years Later
Lynn Bebeau, Duluth School District Facebook
It's not exactly a message in a bottle, but one woman named Lynn BeBeau found a message written on a little boat that washed up on the shores of Lake Superior.
The message on the bottom reads, "I am traveling to the ocean. Please put me back in the water. Will you send information on your whereabouts to; Lakewood School Room 116 & 118, 5207 N. Ascher, Duluth MN, 53304."
Enter your number to get our free mobile app
The Duluth Public School District 709 shared photos of the little lost boat on their Facebook page hoping to find answers as to who set the boat out on its journey several years ago.
Since being posted on Facebook, the photos have gained hundreds of comments and thousands of shares and reactions.
Through the magic of social media, the mystery boat from Lakewood Elementary School has been solved.
According to an update on the ISD 709 Facebook page, the boat was a project that Brenda Fritch and Brenda Schell did with their classroom in 1993 and 1994. "We mapped out the travels of the canoe through the Great Lakes. A friend of Brenda's made the boats for us and our classes painted them and added the message to the bottom. On our end of the year field trip for our Duluth unit we stopped at Brighton Beach to launch the boats."
How cool is this?! What a neat thing for those students to remember forever. The boat will be set back out on its journey to hopefully make headlines again in a few years or in this case, decades.
St. Cloud Restaurants That Should Be on Diners, Drive-Ins and Dives
More From 98.1 Minnesota's New Country