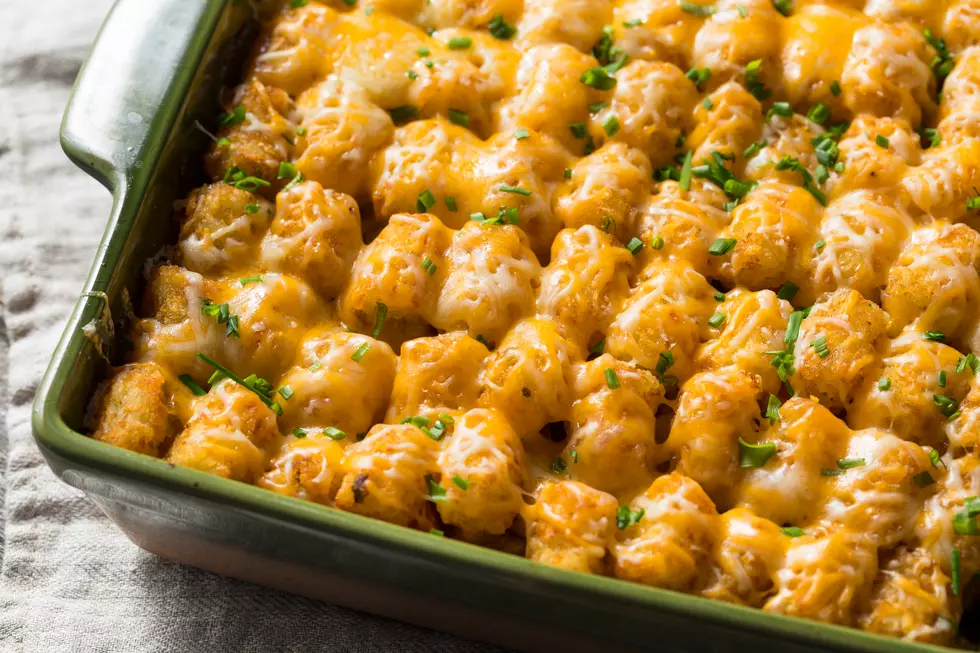 11 Foods You Need to Try When You're in Minnesota
Getty Images/iStockphoto
If you're new to Minnesota or just visiting, there are 11 foods you must try. These 11 dishes are the only true way to experience Minnesota cuisine. Some Minnesotans eat these foods on the regular, and most every Minnesotan has tried them at some point in time. It's a right of passage.
Enter your number to get our free mobile app
Tater tot hot dish: It's a staple in every Minnesotan's diet. There are so many different variations of the dish too. You can make it with any cream of [whatever] soup, use chicken or turkey meat instead of hamburger, etc. It's a must have dish.
Booya: This is like the soup of soups...seriously, it has everything in it. It's got a variety of different vegetables, meats and seasonings all in a tomato soup broth. You don't make a small batch of booya...you make a huge kettle that'll fit a small town. St. Elizabeth's school in St. Cloud makes an excellent booya every year.
Spam: It's canned meat and it's a Minnesota special treat! There's even a spam museum in Minnesota. This canned ham is the best served fried up on a grilled cheese sandwich. YES, please!
Jell-O salad: Fruit, whipped cream and marshmallows. That's a dessert worthy of any Minnesota BBQ.
Walleye: Oh man, when you come to Minnesota you have to eat the walleye...it's our state fish and it's best served up fried. Here's a pro tip...instead of tarter sauce, dip your walleye in mayo. You're welcome.
Venison: Minnesota is a hunting state and venison is the meat of choice. Minnesotans use venison in chili, sloppy joes, you name it...venison is in it.
Juicy Lucy: I think this work of art was first invented in Minnesota. We've definitely perfected it. Instead of putting the cheese on the burger, we put it in the burger. Yes, Minnesota is a state of visionaries.
Minnesota Sushi: We're not very adventurous with our taste buds. Our take on the sushi craze is a pickle rolled up in ham filled with cream cheese. It's a burst of flavor that you have to try. This dish is present at almost every family get together. It's a classy appetizer that says 'you're part of the family'.
Sweet corn: If you want to experience a real party, attend a local corn feed. It gets wild, crazy and fun. There's nothing in the world like Minnesota's locally grown corn on a hot summer night.
Lefse: If you're not from Minnesota, this might sound kind of strange. It's like a tortilla that takes forever to make (made from potatoes) served up with butter, cinnamon and sugar. I could eat lefse all day e'ery day.
Bars: It's a dessert, kind of a catch all. When someone says they're bringing bars, you know exactly what they mean without any further detail. There are a few staple bars Minnesotans are known for, like magic cookie bars or Special K Bars (if you say Scotcheroos you're not from Minnesota),
More From 98.1 Minnesota's New Country