You always save with The Value Connection and hundreds of values every single day. Here are some more extra-special limited-time savings, available at our website, over the counter at our retail outlets or by calling us at 320-258-SAVE.
---
FEATURED DEALS
January 21st - 25th, 2019 SALE
Sale prices in effect from Noon Monday, January 21st until Noon Friday, January 25th.
BENTON STATION
$10 General Certificate -- $10 value for just $6
$75 Certificate for 4-Pack Comedy Club Admission and Food -- $75 value for just $48
C&D GRANITE
$1000 Towards your Next Project -- $1000 value for just $725
DIAMOND VOGEL PAINT
$50 General Certificate -- $50 value for just $30
$30 General Certificate -- $30 value for just $21
THE KETTLE in Clearwater
$5 General Certificate -- $5 value for just $3
LILY'S WINGS & THINGS
$10 General Certificate -- $10 value for just $5.50
MN EYE INSTITUTE
$4250 Custom Vue Lasik without Intralase Procedure -- $4250 value for just $3250
SKATIN PLACE
$10 General Certificate -- $10 value for just $6
$169.95 Birthday Party Package for Up to Eight Kids -- $169.95 value for just $125
---
COMING SOON
A NEW VALUE CONNECTION LOCATION
In addition to our Value Connection locations at Townsquare Media and Miller Auto Plaza, we'll be adding a third location: CASHWISE FOODS IN WAITE PARK.
---
NEW ITEM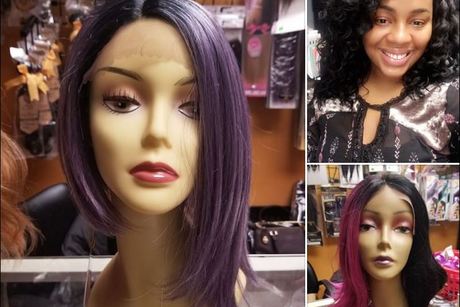 SISTAH'S BEAUTY SUPPLY
Sistah's Beauty Supply offers wigs, hair extensions, braiding hair and other products.  They serve many cancer patients who are looking for wigs during and after their treatments. They carry these very popular brands, and they focus on quality yet inexpensive wigs for those who need them.  They have a good in-store selection, but you can also custom order other wigs for you.  They have many different color and shade options to choose from.  Located in the North Village Shopping Center on 12th Street, about 2 blocks west of North Junior High. Find them on Facebook.
$75 Certificate Toward a Wig at Sistah's Beauty Supply -- $75 value for just $53
---
NEW ITEM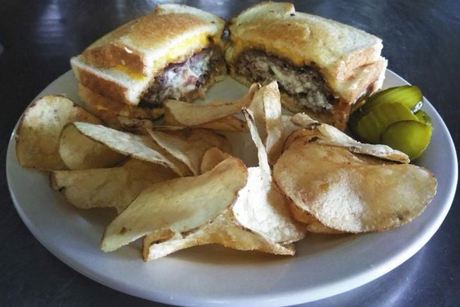 THIRSTY BUFFALO
Formerly Buffalo Bar and Grill- Serving the Wright County area for 20 years!! Live entertainment, karaoke, great fun and great food!  Stop by for lunch or dinner.  Choose one of their "Best in the West" burgers, specialty sandwiches, tortilla wraps, and much more.
$20 Certificate at The Thirsty Buffalo -- $20 value for just $13
---
NEW ITEM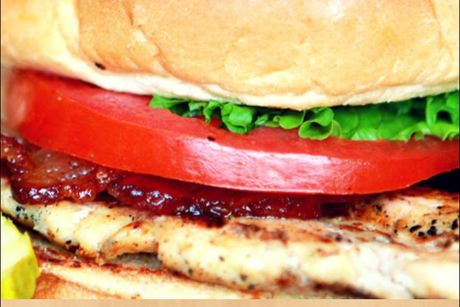 CORNERSTONE BUFFET
Stop in and try a fresh, real homestyle buffet at the Cornerstone Buffet in Melrose or Sartell!
$20 at Cornerstone Buffet in Melrose/Sartell -- $20 value for just $13
---
NEW ITEM
PAINT N PARTY
 
Your evening includes two hours of class and instruction time, 2 adult beverages (excluding premium drinks) and a shared appetizer--Please tip your server.  Supplies are included.  You will go home with a canvas painting that you made! No experience painting?  No worries!  Your instructor will guide you through, to help you create your very own masterpiece, in a fun and relaxed atmosphere. Most canvases are sketched out for you ahead of time.  It's a fun night out with your girl friends and even a fun date night!
 
See all certificates for Paint N Party
---
LIMITED TIME SPECIAL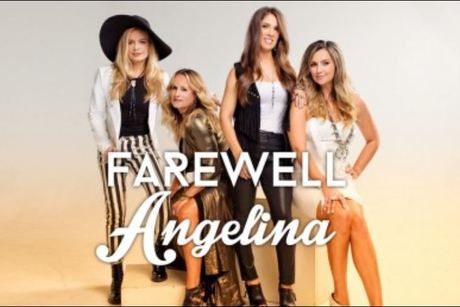 PARAMOUNT CENTER FOR THE ARTS
Named after a haunting Bob Dylan song, Farewell Angelina is an all-female country group with four powerhouse vocalists, dynamic songwriters and badass multi-instrumentalists.
Their stellar blend of heart-stopping harmonies over blazing double violins and guitars has earned soaring praise across the board. Roughstock calls them a "Superstar Act... with Killer Songs." Rolling Stone says, "Wickedly smart songwriting delivered with a healthy dash of sass... deft playing... into one sonic knockout punch."
A band of longtime friends, Nicole Witt, Andrea Young, Lisa Torres, and Lauren Lucas all met pursuing their dreams in Nashville, TN.
$18.00 Admission to Farewell Angelina at the Paramount 1/25/19 -- $18 value for just $10.50
---
LIMITED TIME SPECIAL
ROBERT'S FINE JEWELRY
Robert's Fine Jewelry is a premier full-service jewelry store with over 40 years experience.
Certificate toward a new jewelry purchase at Robert's. Not valid on repairs. Not valid on previous purchases or layaways. May purchase and use up to five certificates per
customer, per purchase.
$100 toward jewelry purchase at Robert's Fine Jewelry --
$100 value for just $60
---
LIMITED TIME SPECIAL
BALLARD'S RESORT
At Ballard's their motto is large enough to serve you, small enough to know you; and you'll find that they are committed to honoring that sentiment at all times.  Whether it's their comfortable and modern cabins, their beautiful and spacious lodge, or even their fully stocked restaurant..you'll find that their goal is to make your fishing adventure as enjoyable as possible.
$3600 Winter Ice Fishing Weekend Pkg for 6 at Ballard's Resort -- $3600 value for just $2520
$2670 Winter Ice Fishing Mid-Week Pkg for 6 at Ballard's Resort -- $2670 value for just $1869
---
LIMITED TIME SPECIAL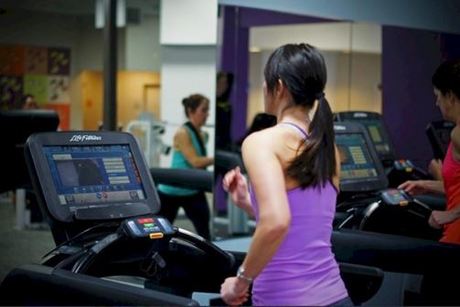 ANYTIME FITNESS
Get to a healthier place at Anytime Fitness! At Anytime Fitness, the friendly and professional staff is trained to help you along your fitness journey, no matter how much support you need. Whether you're new to working out or a fitness pro, Anytime Fitness is here to provide a variety of training options, guidance, and support to help you stay on track and reach your goals. Save on any membership using one or more certificates toward your next membership!
$100 Certificate Toward Any Membership at Anytime Fitness -- $100 value for just $50.
---
FOLLOW THE VALUE CONNECTION ON FACEBOOK & TWITTER
Follow The Value Connection on Facebook and Twitter! Stay up-to-date on our newest items, limited time specials, on location events and more.
---
Here are several ways to order from The Value Connection:
-- Shop online at TheValueConnection.com. We'll mail certificates to you.

-- Call 320-258-SAVE (320-258-7283) to place your order. We'll mail certificates to you.

-- Buy and pick-up certificates at one of our retail outlets:
Value Connection Headquarters for Townsquare Media at 640 SE Lincoln Avenue, Monday-Friday 8-6, Saturdays 9-1.
Miller Auto Plaza at 2930 2nd Street South in St. Cloud, Monday-Friday 9-9, Saturdays 9-6.
---
Sign-up for our Value Connection Newsletter!
We'll deliver weekly specials on Monday mornings and weekend specials on Friday mid-day!
*

 Email

*

 First Name

*

 Last Name

*

 Zip

*

= Required Field
Email Marketing You Can Trust