Shop The Value Connection
You always save with The Value Connection and hundreds of values every single day. Here are some more extra-special limited-time savings, available at our website, over the counter at our retail outlets or by calling us at 320-258-SAVE.
---
HALF PRICE!
REST OF THE 2016 SEASON MEMBERSHIPS AT RICH SPRING GOLF CLUB IN COLD SPRING
There's still a lot of golf to play before the 2016 season ends. Enjoy the links at Rich Spring Golf Club with these "rest of the season" half-price specials.
Single membership for remainder of 2016 Season — $570 value for just $285.
Couples membership for remainder of 2016 Season — $714 value for just $357.

18-holes with cart at Rich Spring Golf Club — $44 value for just $22.
---
HALF PRICE!
CLEAR WATERS OUTFITTING
Take a day trip for one or two on the Mississippi.  Paddle a "Wild and Scenic" designated stretch of the Mississippi River between St. Cloud and Monticello from Clear Waters Outfitting.  Various drop off points allow for various length trips.
Kayak trip for one from Clear Waters Outfitting  — $41 value for just $20.
Canoe Trip for Two — $62 value for just $31.
---
LIMITED TIME — AND WHILE THEY LAST — SPECIAL:
EL RANCHO MANANA
One hour horseback riding at El Rancho Manana in Richmond — $26 value for just $16.50.
---
LIMITED TIME — AND WHILE THEY LAST — SPECIAL:
EHLINGER SNOW REMOVAL SERVICE
$200 toward seasonal snow removal package — $200 value for just $110.
---
LIMITED TIME — AND WHILE THEY LAST — SPECIAL:
FIREBUGGZ
---
LIMITED TIME — AND WHILE THEY LAST — SPECIAL:
EAGLE TRACE GOLF & EVENT CENTER
Lifetime golf single membership to Eagle Trace Golf Course, including unlimited daily golf with your prime choice of tee times. You can book your tee time ten days in advance and play in the golf league for free. Plus, you get free access to the driving range and swimming pool. (Cart not included.)
$8,000 lifetime membership — NOW FOR JUST $4,000.
---
NEW ITEM
SHANEY'S TAVERN IN SAUK CENTRE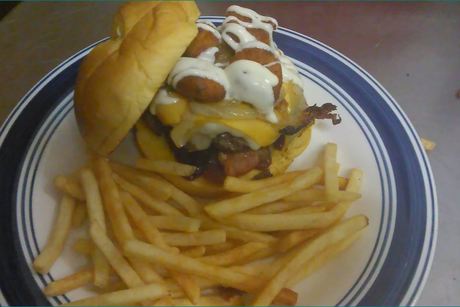 Have you experienced this new, unique Irish Pub in Sauk Centre?   Authentic Irish food and drinks. For example, you can start off with an appetizer like Beer and Cheese Pretzels, Irish Nachos or Spinach and Artichoke dip.  Then try their yummy Irish Burger, Tavern Burger, or Build Your Own Burger.  Entrees like Bangers and Mash (smoked sausage served with colcannon and topped with onion gravy),  Guinness Battered Cod, Irish Beef Stew, Corned Beef and Cabbage, Macaroni and Cheese,  and more.   Awesome daily lunch and dinner specials and fun events too at Shaney's in Sauk Centre.
$10 food and beverage certificate — $10 value for just $7.
---
NEW ITEM
BENTON STATION HIP HOP SHOW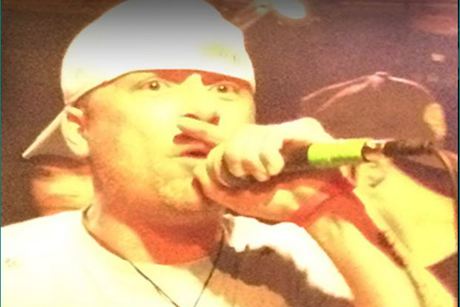 For the very first time, Hip Hop at the Benton Station in Sauk Rapids September 9th.
Doors open 9:30, Show at 10. Featuring performances by National Recording Artist Zeus Rebel Waters. Plus local artists Skinny B, Cyco Mico, Tic Toc, Juniier, Janey Neal, and DJ Italy.
Tickets available at the Benton Station, DM Motors, One Nation BarberShop, and here at the Value Connection. A portion of the proceeds goes to the Under Privileged Athletes.
Admission to Hip Hop Show at Benton Station September 9 — $12 value for just $8.
---
NEW ITEM
HARRIS HYDRAJETTING SERVICES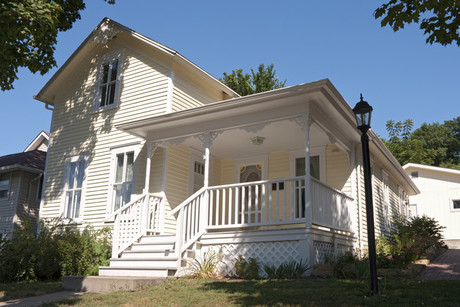 Powerwash you deck, patio and/or driveway.
$75 toward power washing — $75 value for just $53.
---
FEATURED DEALS
UNIQUE WAYS TO SAVE WEEKEND SPECIALS
Sale Prices in effect Friday, August 26th at 12 noon to Monday, August 29th at 9 a.m.
---
FOLLOW THE VALUE CONNECTION ON FACEBOOK & TWITTER
---
Here are several ways to order from The Value Connection:
— Shop online at TheValueConnection.com. We'll mail certificates to you.

— Call 320-258-SAVE (320-258-7283) to place your order. We'll mail certificates to you.

— Buy and pick-up certificates at one of our retail outlets:
Value Connection Headquarters for Townsquare Media at 640 SE Lincoln Avenue, Monday-Friday 8-6, Saturdays 9-1.
Miller Auto Plaza at 2930 2nd Street South in St. Cloud, Monday-Friday 9-9, Saturdays 9-6.
Crossroads Shopping Center, Located near Target. Open Monday through Saturday 10:30 – 7 (1:30 – 2 closed for lunch), Sundays 12-5.
---
Sign-up for our Value Connection Newsletter!
We'll deliver weekly specials on Monday mornings and weekend specials on Friday mid-day!
*

 Email

*

 First Name

*

 Last Name

*

 Zip

*

= Required Field
Email Marketing You Can Trust