You always save with The Value Connection and hundreds of values every single day.Here are some more extra-special limited-time savings, available at our website, over the counter at our retail outlets or by calling us at 320-258-SAVE.
---
FEATURED DEALS
Sale prices in effect noon Monday, August 13th through noon Friday, August 17th.
FAMOUS DAVE'S 
GODFATHER'S PIZZA in Becker
HOLIDAY INN EXPRESS in Baxter
LEGENDS at the Holiday Inn  
OUTLAW GRASS DRAGS (Princeton)
SILVER BULLET SADDLE CLUB/CLEARWATER RODEO (8/17-8/19/18)
TOPPER'S PIZZA 
---
NEW ITEM
LE MUSIQUE ROOM
We've added a variety of new shows for the remainder of the summer! Located in the St. Michael Cinema Megaplex in St. Michael, Minnesota, Le Musique Room has become the area's coolest live music venue.  Known as "the world's smallest stadium," Le Musique Room was originally one of the 15 theaters inside this 96,000 sq. foot movie house.  But thanks to some innovative thinking on the part of the owners this space was redesigned into a wonderful live music venue, with acts from various genre featured from week to week.  Music fans can expect incredible sound, lighting and video accouterments in the 199-seat theater and concert space, complete with Parisian design elements that highlight the entire complex.  Food and beverages are available and can be brought with you into the theatre.  Take exit 205 off of I-94 and the theatre complex is right off that exit.  Find out more at www.lemusiqueroom.com.
See all certificates for Le Musique Room
---
NEW ITEM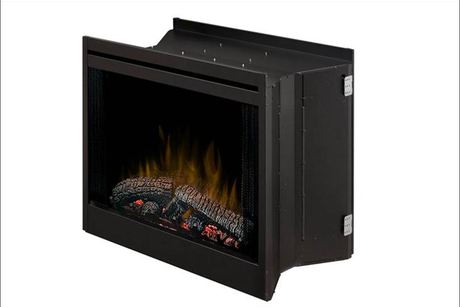 MINNESOTA LIGHTING, FIREPLACE & FLOORING
Wouldn't it be great to be able to view the warmth of a fireplace when you're sitting or working in your kitchen...but then also have that same unit be enjoyed in your living room or other space? See this fireplace, their other fireplace models and their huge selection of indoor and outdoor lighting, ceiling fans and more! when it comes to lighting, MN Lighting will match any online price you can find! They're located on Cty Rd 74 in south St Cloud. www.mnlighting.com
$1899 2-Sided Elec Fireplace at MN Lighting, Fireplace & Flooring -- $1899 value for just $1329
---
LIMITED TIME SPECIAL
ROCK THE PRAIRIE -- SEPTEMBER 8
Be a part of the fun of Rock The Prairie September 8th, 2018 at the Albany Amphitheater located east of Albany on County Road 54. This year featuring Hairball, Devon Worley Band, and Blimp.
$25 ticket to Rock The Prairie, September 8th, featuring Hairball for just $18
---
LIMITED TIME SPECIAL
NEIGHBORS EATERY & SALOON
Neighbors is a great place to go for homemade meals, entertainment, and fun. Stop in and try their fresh hand pattied burgers, Certified Angus beef, and homemade soups. Also featuring the BEST homemade breakfast on I-94!
$20 Certificate for Neighbors Eatery & Saloon -- $20 value for just $13
---
LIMITED TIME SPECIAL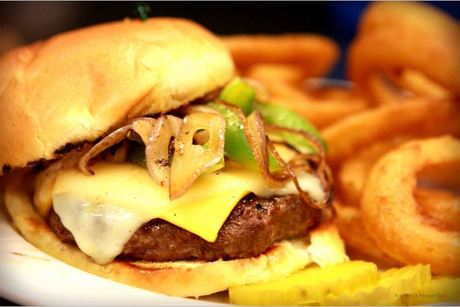 ELMERZ RESTAURANT
Elmerz opened in early 2014 in the former Gerard's location right off Interstate 94 in Sauk Centre.  Under new ownership, this family-run business offers great American cuisine in the restaurant and a full-service bar to enjoy as part of your meal, or on a different stop after work or events with family and friends. Elmerz also features an events center that is perfect for groups of up to 600 for weddings, family reunions, business events, or other happenings. Call for availability for your event's date. And check out their new website: www.elmerz.biz.
$20 at Elmerz Restaurant, Bar & Events Center -- $20 vlaue for just $13
---
LIMITED TIME SPECIAL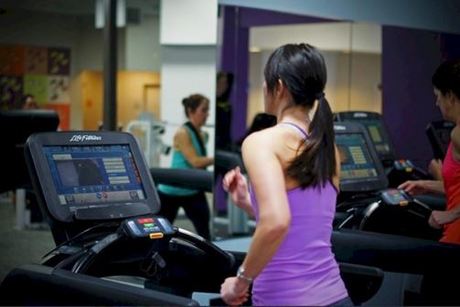 ANYTIME FITNESS
Get to a healthier place at Anytime Fitness! At Anytime Fitness, the friendly and professional staff is trained to help you along your fitness journey, no matter how much support you need. Whether you're new to working out or a fitness pro, Anytime Fitness is here to provide a variety of training options, guidance, and support to help you stay on track and reach your goals. Save on any membership using one or more certificates toward your next membership!
$100 Certificate Toward Any Membership at Anytime Fitness -- $100 value for just $50.
---
FOLLOW THE VALUE CONNECTION ON FACEBOOK & TWITTER
Follow The Value Connection on Facebook and Twitter! Stay up-to-date on our newest items, limited time specials, on location events and more.
---
Here are several ways to order from The Value Connection:
-- Shop online at TheValueConnection.com. We'll mail certificates to you.

-- Call 320-258-SAVE (320-258-7283) to place your order. We'll mail certificates to you.

-- Buy and pick-up certificates at one of our retail outlets:
Value Connection Headquarters for Townsquare Media at 640 SE Lincoln Avenue, Monday-Friday 8-6, Saturdays 9-1.
Miller Auto Plaza at 2930 2nd Street South in St. Cloud, Monday-Friday 9-9, Saturdays 9-6.
---
Sign-up for our Value Connection Newsletter!
We'll deliver weekly specials on Monday mornings and weekend specials on Friday mid-day!
*

 Email

*

 First Name

*

 Last Name

*

 Zip

*

= Required Field
Email Marketing You Can Trust