Shop The Value Connection
You always save with The Value Connection and hundreds of values every single day. Here are some more extra-special limited-time savings, available at our website, over the counter at our retail outlets or by calling us at 320-258-SAVE.
---
WELCOME TO THE VALUE CONNECTION
THE BIG SUMMER SAVINGS SALE CONTINUES



Stop by your nearest Value Connection today, and start saving today!
---
CLEAR WATERS OUTFITTING – HALF PRICE SPECIAL
Take a day trip on a "Wild and Scenic" designated stretch of the Mississippi River between St. Cloud and Monticello from C.W. Outfitting.
Kayak Trip on the Mississippi River!
$39 toward 8-mile Kayak Trip for one for just $19.50
$58 toward 8-mile Canoe Trip for two for just $29
---
HALFWAY JAM – LIMITED TIME SPECIAL
3-day General Admission Ticket to Halfway Jam. The 2015 show is July 23-25 between Rice and Royalton. Does not include camping. Tickets when purchased through the VC are only available at Townsquare Media.
$89 toward 3-day Ticket for just $62
---
NEW ITEMS
LOCH JEWELERS
$399 toward Journey Pendant for just $279
$375 toward Diamond Ring for just $262
$259 toward Diamond Earings for just $181
SHERBURNE COUNTY FAIR (Hairball Concert 7/17)
$25 toward Floor Admission for just $18
$20 General Admission for just $14
St. Cloud Pizza Depot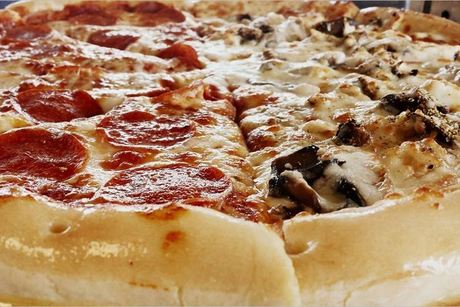 $10 General Certificate for just $7
---
FOLLOW THE VALUE CONNECTION ON FACEBOOK & TWITTER!
Follow The Value Connection on Facebook and Twitter! Stay up-to-date on our newest items, Limited Time Specials, on location events, and more.
---
Here are several ways to order from The Value Connection:
– Shop online at TheValueConnection.com. We'll mail certificates to you.

– Call 320-258-SAVE (320-258-7283) to place your order. We'll mail certificates to you.

– Buy and pick-up certificates at one of our retail outlets:
Value Connection Headquarters for Townsquare Media at 640 SE Lincoln Avenue, Monday-Friday 8-6, Saturdays 9-1.
Miller Auto Plaza at 2930 2nd Street South in St. Cloud, Monday-Friday 9-9, Saturdays 9-6.
Crossroads Shopping Center, Located near Target. Open Monday through Saturday 10:30 – 7 (1:30 – 2 closed for lunch), Sundays 12-5.
---
Sign-up for our Value Connection Newsletter!
We'll deliver weekly specials on Monday mornings and weekend specials on Friday mid-day!
*

 Email

*

 First Name

*

 Last Name

*

 Zip

*

= Required Field

Email Marketing You Can Trust