Shop The Value Connection
You always save with The Value Connection and hundreds of values every single day.Here are some more extra-special limited-time savings, available at our website, over the counter at our retail outlets or by calling us at 320-258-SAVE.
---
Our big "Welcome to Summer" Sale is on now with over 250 items on sale!
Sale prices in effect from noon, Friday, June 15th to Friday, noon, June 29th.
Click the link below to see our full list!  Otherwise, stop by Townsquare Media or Miller Auto Marine and pick up a paper copy.
---
NEW ITEM
HILLTOP RESTAURANT
If you're looking for some delicious home cooking, stop by the Hilltop Restaurant in Paynesville.  Breakfast Served all day!  Or check out their daily noon buffet Tuesday through Friday.  Whether it's a quick lunch or a prime rib steak dinner,  you'll find great food and great times at Hilltop Restaurant.
$10 at Hilltop Restaurant -- $10 value for just $7
---
 NEW ITEM
FARRELL'S EXTREME BODYSHAPING
Our unique group fitness program includes a full-body workout that's designed for all ages and fitness levels. Add muscle, lose body fat and transform your body and mind through fitness kickboxing, strength training, nutrition guidance, and member accountability in a fun, supportive and encouraging environment.
Whether you're looking to tone up, lose inches, build strength or endurance, or just have fun working out, Farrell's eXtreme Bodyshaping St. Cloud can help you achieve your fitness goals. Contact us to learn more about our fitness program and fitness family at Farrell's St. Cloud.
---
NEW ITEM
MCFARLAND NISSWA FAMILY FUN PARK
Looking for a great summer activity for the kids?  Join the fun and laughs at The Nisswa Family Fun Center!  Spend the day going down the 465' super shoot water slide, or try the 65' drop water slide!  Wear your sunscreen and play in the Paul Bunyan sized wading pool. For the smaller kids, go down the 12' slide and splash away!  Use this certificate and save on your day pass at the Nisswa Family Fun Waterpark.
$10.24 One Day Admission to McFarland Nisswa Family Fun Waterpark -- $10.24 value for just $7
---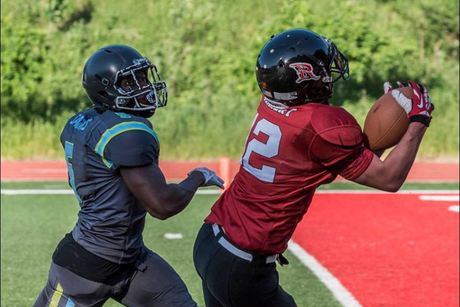 GRANITE CITY RENEGADES FOOTBALL
Established in 2011, this marks the 8th season for the Granite City Renegades. The Granite City Renegades are a semi-pro football team comprised of players from the Saint Cloud area. Head Coach Brett Weaver and his wife own the team which competes in the Northern Elite Football League.
Granite City Renegades Football game time action includes entertainment from start to finish beyond the football action, including performances from their dance team. The Renegades are a local sports team offering family entertainment with local prizes and giveaways.
---
LIMITED TIME SPECIAL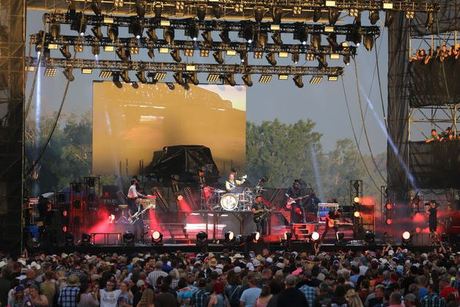 MOONDANCE JAMMIN COUNTRY
COLE SWINDELL, LUKE COMBS, BRETT YOUNG, GARY ALLEN, JOE DIFFIE, CHRIS HAWKEY, CAM, AND MORE.  12th Annual Moondance Jammin Country Fest is June 21st -23rd, 2018.
---
NEIGHBORS EATERY & SALOON
Neighbors is a great place to go for homemade meals, entertainment, and fun. Stop in and try their fresh hand pattied burgers, Certified Angus beef, and homemade soups. Also featuring the BEST homemade breakfast on I-94!
---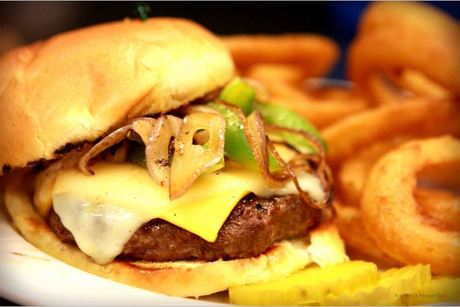 ELMERZ RESTAURANT
Elmerz opened in early 2014 in the former Gerard's location right off Interstate 94 in Sauk Centre.  Under new ownership, this family-run business offers great American cuisine in the restaurant and a full-service bar to enjoy as part of your meal, or on a different stop after work or events with family and friends. Elmerz also features an events center that is perfect for groups of up to 600 for weddings, family reunions, business events, or other happenings. Call for availability for your event's date. And check out their new website: www.elmerz.biz.
---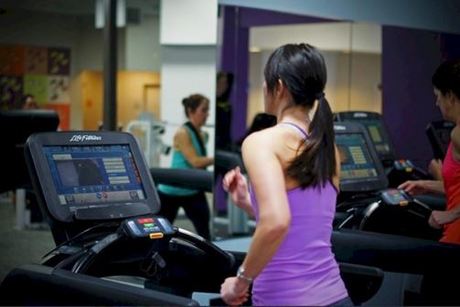 ANYTIME FITNESS
Get to a healthier place at Anytime Fitness! At Anytime Fitness, the friendly and professional staff is trained to help you along your fitness journey, no matter how much support you need. Whether you're new to working out or a fitness pro, Anytime Fitness is here to provide a variety of training options, guidance, and support to help you stay on track and reach your goals. Save on any membership using one or more certificates toward your next membership!
---
FOLLOW THE VALUE CONNECTION ON FACEBOOK & TWITTER
Follow The Value Connection on Facebook and Twitter! Stay up-to-date on our newest items, limited time specials, on location events and more.
---
Here are several ways to order from The Value Connection:
-- Call 320-258-SAVE (320-258-7283) to place your order. We'll mail certificates to you.

-- Buy and pick-up certificates at one of our retail outlets:
Value Connection Headquarters for Townsquare Media at 640 SE Lincoln Avenue, Monday-Friday 8-6, Saturdays 9-1.
Miller Auto Plaza at 2930 2nd Street South in St. Cloud, Monday-Friday 9-9, Saturdays 9-6.
---
Sign-up for our Value Connection Newsletter!
We'll deliver weekly specials on Monday mornings and weekend specials on Friday mid-day!
*

 Email

*

 First Name

*

 Last Name

*

 Zip

*

= Required Field