Pet Patrol: Meet Dewey And Nemo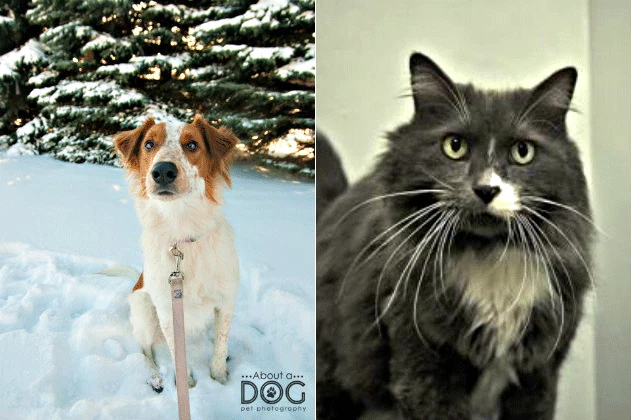 Meet Dewey and Nemo at the Tri-County Humane Society.
---
Dewey is a 1 year old neutered Sheltie mix that came to the shelter because his owner didn't have enough time for him.
He did great with school aged children, but can be a little rambunctious for smaller children.
He got along wonderfully with other dogs but has yet to meet any cats.
Dewey is described as being very playful and his favorite activity is chasing a Frisbee.
He knows how to shake, lie down and come.
He seems to be a very smart dog who is willing and ready to learn more.
---
Nemo is a 7 ½ year old neutered cat who is looking for a new lap to keep warm.
In his previous home he got along great with children of all ages, as well as with other cats and a dog.
Nemo is described as a cat who is very social and likes to play.
He has a beautiful coat that will require a bit more attention than short hair, but considers brushing time good quality bonding time.
It is also worth mentioning that mice should fear him!
---
Check out all the animals available for adoption by going to the Tri-County Humane Society's website or Facebook page. Or visit them at 735 8th Street Northeast in St. Cloud. They're open Monday through Thursdays Noon to 6; Fridays noon to 8; Saturdays 11 to 5; and Sundays Noon to 5.