Miranda Lambert's Fifth Studio Album Will Be "Fun" And One That Is "Anything But Safe"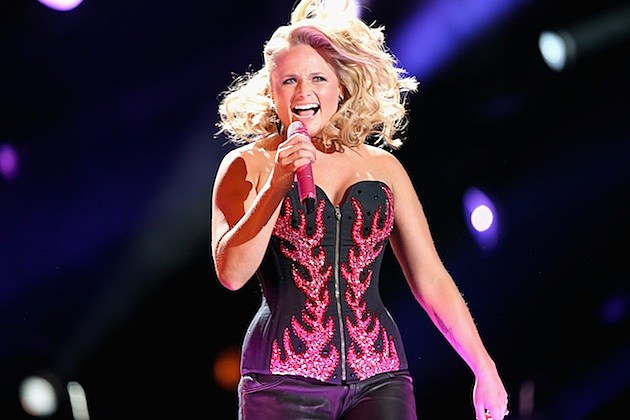 Miranda Lambert showing no signs of slowing down. Lambert, who just last month release "Annie Up" with her group "Pistol Annies", says she is ready to jump back in the studio this August and get to work on her fifth solo studio album. Don't expect anything serious on this album though.
Lambert said, ""I don't go into the studio going 'I'm gonna be different' or 'I'm gonna do something crazy.' I just do what I like. And if it's not safe, well, that has to be what it is. I'm always gonna do that. If I write a song I love, I cut it. It is just that simple." She went on to say, "I'm going into the studio in August to make my fifth solo album, and I think I'm just gonna have fun because I've been serious a lot. I've written songs about killing people and sad songs, and I really want to do a tour that's just a lot of fun, so I want to do an album with more fun songs.
No matter what she does, will fans still flock to her album? The answer… YES!